The latest tiny home industry insights, regulation news, and more.
Excellent work by THIA's Dan Fitzpatrick & Byron Fears guiding this historic Colorado Tiny Home State Law! Today was a historic day for the state of Colorado and the Tiny Home Industry Association (THIA), marked by the signing of HB22-1242, a bill to regulate the sale and manufacturing of movable tiny homes. The Bill recognizes our …
THIA Helps Historic Colorado Tiny Home State Law Pass Read More »
what do you want to learn about tiny homes?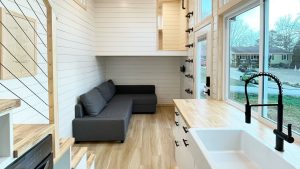 THIA Welcomes Firefly Tiny Homes! Here at THIA, we love builders who practice the tiny house lifestyle. And that's why we couldn't be prouder to welcome Firefly Tiny Homes to ...
Read More

→