Build a Tiny House on Wheels to Residential Standards!
The International Code Council (ICC), in collaboration with the Tiny Home Industry Association (THIA), has published An Advisory on Tiny House Model Legislation containing simple language that can be embedded into laws for the adoption of residential building codes that permit a Movable Tiny House (MTH) to be used as a full-time residence. Of note, a MTH is also popularly known as a tiny house on wheels (THOW).
The verbiage in this model legislation specifically references the International Residential Code (IRC), supplemented with the provisions for Tiny Houses contained in Appendix AQ (formerly known as Appendix Q).
Contrary to the commonly held misconception that the IRC is not applicable to MTHs because they are built on wheels, the IRC has no provisions regarding the presence (or absence) of wheels.
By publishing this advisory, the ICC and THIA wish to provide example verbiage for Tiny House-friendly legislation and dispel the notion that the IRC prohibits the use of wheels on Tiny Houses.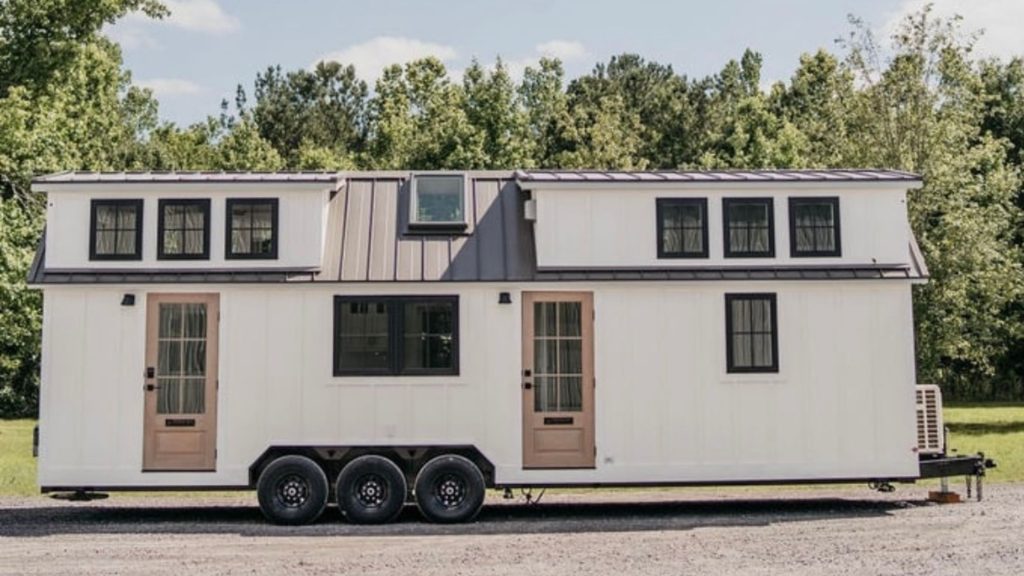 Some also believe that Off-Site Construction Standards recently released by ICC, namely the ICC/MBI 1200 (Planning, Design, Fabrication, and Assembly) and ICC/MBI 1205 (Inspection and Regulatory Compliance), excluded MTHs. That is also inaccurate. These standards apply to all buildings built using off-site construction techniques.
In fact, a THIA Member participated in their development. The standards define off-site construction to include any project where the fabrication occurs away from the site of installation and where inspection at that site cannot be conducted without destroying or damaging the project components.
The ICC and THIA wish to clarify further that an MTH can be built on-site or off-site using residential building standards.
Please note that the ICC's codes and standards are widely adopted in the United States, the District of Columbia, Guam, Puerto Rico, and the U.S. Virgin Islands.
The goal is to give states and municipalities and their citizens practical and achievable options for building movable tiny homes as permittable permanent residences. 
"This can be achieved through the application of the International Residential Code (IRC) to these structures. To provide additional flexibility for tiny houses, recognizing the limited space availability, Appendix Q in the 2018 edition of the IRC was introduced (in the 2021 IRC the appendix is Appendix AQ). While design and construction requirements are tied to the IRC, tiny houses with a chassis and wheels may also be subject to additional requirements to support their transportation."
The ICC provides model language for building movable tiny houses that can be added to any law covering the adoption of residential building codes. Further, they offer verbiage that can be added to any relevant law covering the regulation of off-site/industrial/pre-fabricated/factory-built/modular construction.
The Modular Building Institute (MBI) and the ICC collaborated to capture best practices that can be used to enhance existing state off-site construction programs or establish new programs where they do not yet exist. Additionally, the standards can be used to support off-site construction in local jurisdictions where a statewide program does not exist.
The ability to build movable tiny homes to residential building standards, stick-built or off-site, creates a tremendous opportunity for the widespread acceptance as permanent permissible housing.
However, other standards avenues exist, including HUD and RV standards.
Did you know a growing number of professional tiny house builders now certify their homes to simultaneously comply with two or more of these standards or building codes? This allows their customers greater flexibility in the placement, financing, and insurance.