The International Code Council (ICC), in collaboration with the Tiny Home Industry Association (THIA), Modular Building Institute (MBI), and the Modular Home Builders Association (MHBA), announces the release of the 2021 International Tiny House Provisions (ITHP). Soon this new innovative resource will provide code officials and tiny home builders easy access to all the applicable codes and standards for tiny houses and how and when they may apply. Importantly, it applies to both foundation-based and movable types.
"As the popularity of tiny houses and the global demand for off-site construction rises, the Code Council recognizes the need for more guidance on the codes and standards needed to make sure tiny home communities are built to be safe, resilient and affordable."

-Ryan Colker, Vice President of Innovation for the Code Council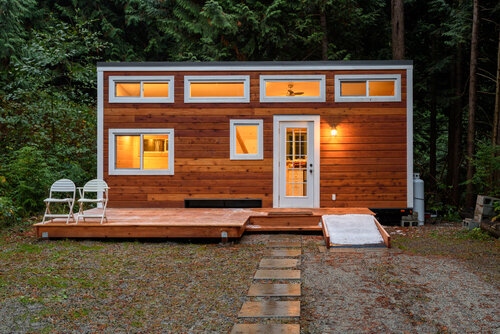 The International Tiny House Provisions (ITHP) is another recent example of collaboration between the ICC and THIA. Previously, the organizations worked together to create the Advisory on Tiny House Model Legislation to provide clarity in building movable tiny houses to residential standards, stick-built and modular.
As the demand for this kind of housing grows across the United States and beyond, the Tiny Home Industry Association seeks to provide consumers and professionals with helpful guidance on the many ways one may build, place, and live tiny legally. Clarity on available building standards and codes is a crucial step forward.
"Working with the Code Council, the tiny house community has developed a suite of codes, standards and guidance that cover all aspects of the design, construction and certification of tiny houses. The ITHP brings all these resources together into a single reference document providing a valuable tool for builders and jurisdictions alike."

-Brad Wiseman, Chairman and CEO of THIA
Soon THIA will be selling copies of the ITHP through their web store offer at a discounted members-only price. Stay tuned! Proceeds from the sales will help support the association's efforts to support the best interests of the tiny home industry.