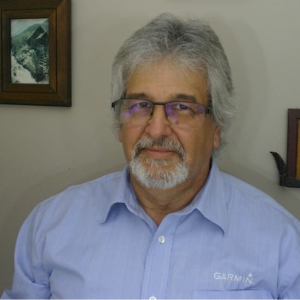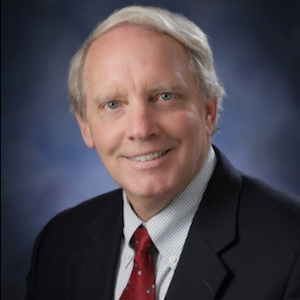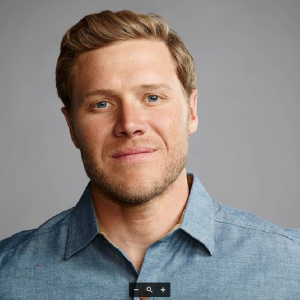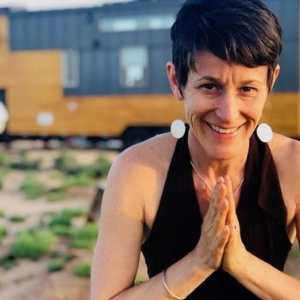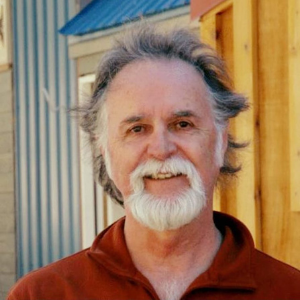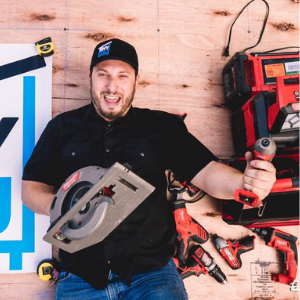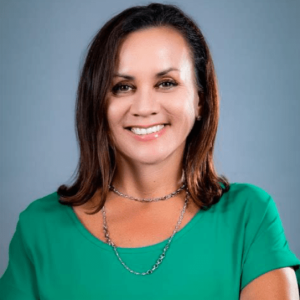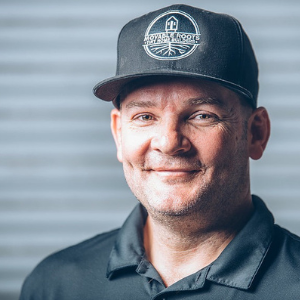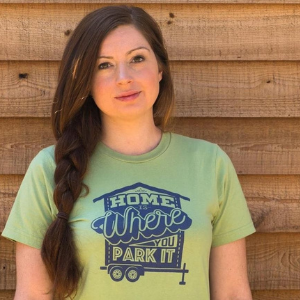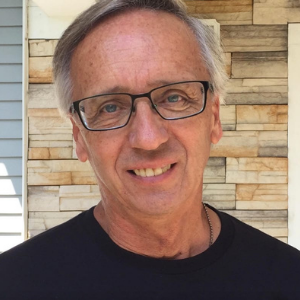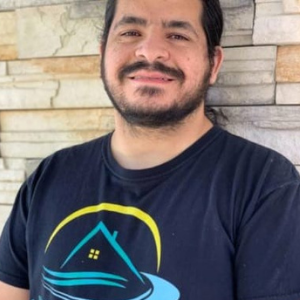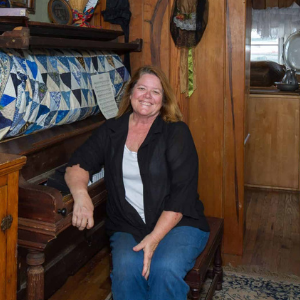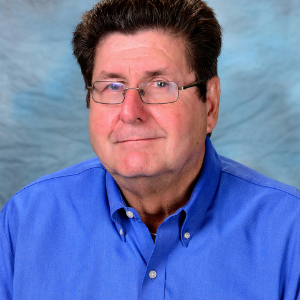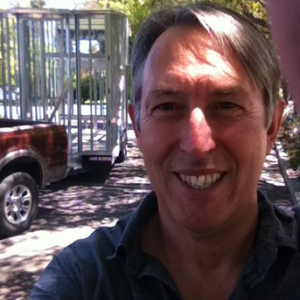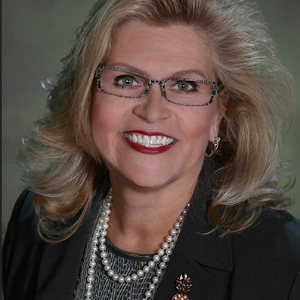 THIA CEO & Chairman
Brad Wiseman
THIA Standards Committee
Serving as the THIA's Chairman of the Board of Directors and as its CEO, Brad Wiseman manages the internal workings of the THIA, drawing upon the talents he has developed during his 40 years of design experience as an electrical engineer and as an accomplished leader of ANSI standards development efforts in the telecommunications industry. Prior to being asked to assist in the re-launch of the THIA in early 2018, Brad took a keen interest in being involved in standards development for the tiny home industry. He addressed the crowd gathered at the THIA's 2016 Action & Impact Conference in Colorado Springs, CO in early November of 2016, suggesting that the THIA should make it one of their prime objectives to become an ANSI Standards Developer for the tiny home industry.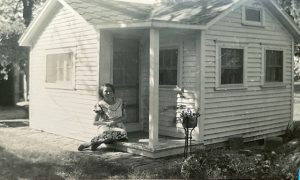 Although Brad has no financial interests in the tiny home industry, he comes by his personal interest in tiny homes naturally. It was his grandparents who first sparked his interest in tiny homes, having built a playhouse for his mother and her older sister in their backyard. At approximately 120 square feet, it was quite literally a tiny home, with a finished interior, electricity, natural gas, lights, a kitchen with sink, dishes, and refrigerator, a living room, a bedroom, a front porch, locking front door, seven double-hung windows, 2 x 4 stud wall construction, wool batting insulation and composition shingles on the roof. It had everything but a bathroom. For scale, that's Brad's 5' 2" grandmother sitting on the porch of that tiny gem.
President
Dan Fitzpatrick
Leading Tiny Home Advocate
Working with these organizations during the past several years, he has made numerous presentations to state and local governments throughout North America. He wrote and processed the ordinance amendments that legalized movable tiny homes as ADU's in Fresno, San Luis Obispo, Los Angeles, San Jose, and Santa Clara County in California. Additionally, he worked on state law changes in WA, OR, FL, NH, CA, and ME and continues to consult with local tiny home advocates around the country.
Dan has over 45 years of broad executive-level management and administrative leadership experience in both the public and private sectors. His government experience spans duties as Assistant City Manager for the City of Las Vegas and in California, as Fresno County's Chief Administrative Officer and Executive Director of Fresno's Redevelopment Agency.
THIA Vice President
Zack Giffin
Tiny House Nation Co-Host
Operation Tiny Home Spokesperson
Zack Giffin is a well-known advocate of the tiny house movement and host of the popular television show, Tiny House Nation (on A&E and Netflix). A home builder and carpenter by trade, Zack has worked his life around creating time for outdoor adventure, eventually turning his passion for backcountry skiing into a dream occupation. A longtime practitioner of simple living, Zack was naturally drawn to the Tiny House movement and in 2011 built his own tiny ski chalet on wheels. Now Zack has helped create over 120 original Tiny Homes and designing intelligent space-saving solutions has become a calling card of his work and reputation. Zack is also a board member of Operation Tiny Home, a national non-profit that helps create Tiny Home Villages for homeless Veterans around the country.
Tiny Homes of Maine Principal & CEO
Corinne Watson
Leading Advocate behind Maine Tiny Home Laws
Corinne Watson is the Principal & CEO of Tiny Homes of Maine and has been drawing floor plans and sketching home designs on scraps of paper for as long as she can remember. Born and raised in Smyrna, Maine, she hails from small-town roots. As the daughter of a Verizon linewoman, Corinne learned at an early age that grit and determination can get you just about anywhere. That drive spurred her to be the first in her family to go to college.
Corinne attended the University of Southern Maine and completed a degree in electrical engineering with a concentration in microelectronics. She landed her first job out of college at Fairchild Semiconductor and then Smith & Wesson, where she learned the fundamentals of lean manufacturing, a process that eliminates waste.
 She returned to Southern Maine in 2012 to work as a process engineer at IDEXX. Corinne put her lean manufacturing expertise to work and began improving the manufacturing process and efficiencies of the company's small animal and livestock analyzer units. Despite success at IDEXX, Corinne never felt fulfilled climbing the corporate ladder. She wanted to merge a passion for design and architecture with her manufacturing background into a purposeful business.
 "We have a major homelessness problem in Maine. My dream is to buy a field and fill it with tiny homes for people who have no home," says Corinne. "I also wanted to build this business to address environmental concerns. A tiny home forces you to live a more conscious lifestyle. Everything has a purpose and everything has a place. You naturally waste less and live more simply."
Experience Tiny Homes CEO
Lindsay Wood
THIA Outreach Director
Tiny Home Coach And Tiny Home Dweller
"I believe Tiny Homes offers a real solution for the affordable housing we need in this country and beyond. As Outreach Director and Board of Director for the Tiny Home Industry Association, I am encouraged by all that we have accomplished with getting Tiny Homes legalized across the US and we need to leverage this success and welcome a team of advocates sharing the good news about Tiny Homes with as many elected officials and staffers in towns, cities, counties, and states across the US as possible. The more we share the more people everywhere have options and Tiny Homes offers the flexibility of those options."
Lindsay Wood is CEO of Experience Tiny Homes, on a mission to develop 100,000 Tiny Homes as affordable houses in California and across the US. Lindsay also guides people dreaming of going Tiny through the GO TINY! Academy focusing on a 6 step process of realizing their Dream Tiny Home.
Lindsay has been featured in articles by KUSI TV, Good Morning San Diego, Inman Media, Business Insider, Mercury News, Tiny House Lifestyle Podcast, Tiny  East Bay Times, and Common Ground, among others.
Simblissity Tiny Homes Co-Founder
Byron Fears
THIA Treasurer
Tiny House Builder
Byron Fears is the co-founder, head creative, and designer of custom-built SimBLISSity Tiny Homes, located in Lyons, Colorado.  His love of tiny homes led him and his wife, Dot, to a path of building for, and ushering people towards, more sustainable, and size-appropriate lifestyles. Byron is an enthusiastic, multifaceted individual who has participated in many creative careers and is now totally captivated by "Changing the world one Tiny Home at a time!"
Byron's experience living Tiny in vans, sailboats, and RV's, and his decades of extensive building and remodeling experience combine to create beautiful, space-efficient yet comfortable Tiny Homes on Wheels.  Byron understands that choosing to live in a Tiny Home is not a tiny thing, but is a serious commitment; he can offer helpful advice, even counseling.  He loves to be a "voice of reason" to make your dreams of Tiny living a happy and successful reality.  He has a refreshing and exciting approach to living and reminds everyone, "You don't need to be a Monk to live Tiny."
He always strives to prove that "Not all Tinys are created equal!" and takes great pride in building sustainable Tiny Homes to help support sustainable lifestyles in hopes of a sustainable future for the Plant Earth.
Byron has been a tiny home advocate for many years.  He has built over 30 Tinys to date and pledges to support his Clients beyond the building of their Tiny Homes.  He has spoken with many Planning Departments and has helped to resolve disputes with County officials and Tiny Home dwellers.  He recently was implemental in helping the Town of Lyons create and pass an Ordinance the legalizes living in Tiny Homes On Wheels in Lyons, Colorado.
Byron has years of experience building Tinys and has a substantial understanding of how to build a high-quality Tiny Home that will safely serve the occupants well being and safety.  He is part of a team that is attempting to set safe building standards in the world of Tiny Houses. He is not easily intimidated by State, County, or local building and enforcement officials.  He understands most sides of the issues surrounding living in "un-permitted" dwellings and enjoys being a "Voice Of Reason" when working with "officials"
Additionally, Byron has been consulting with many Tiny builders and is sought after for his extensive knowledge of Tiny construction. He has a good understanding of how to help steer DIY'ers towards building a safe Tiny.
California Tiny House CEO & tinyEDU Founder
Nick Mosley
National Builder's Committee Co-Chair
Tiny House Builder
Nick Mosley is the owner and builder of California Tiny House, founded in 2014 with his father, Pat Mosley. California Tiny House specializes in RV Certified, custom-built Park Models, and movable tiny houses. They have quickly become one of the top tiny home builders in the nation.
Nick is also the American Tiny House Association Vice President and has been appointed to the ICC Off-Site Modular Consensus Committee ( IS-OSMC). Learn more.
California Tiny House is also at the forefront of tiny house advocacy in which they have been a part of some of the most groundbreaking zoning ordinances to date, starting with Fresno, California.
Nick is a strong advocate for tiny house construction as an educational tool within schools and has partnered with CTE and ROP programs throughout the state of California to bring Tiny House curriculum to dozens of high schools, which is growing every year. Nick and Pat are passionate about tiny homes and feel they are a solution to breathe life back into these programs that have nearly been lost. They founded a non-profit called tinyEDU where they host summer educational programs for high school teachers to learn the ins and outs of tiny home construction.
Rebuilding Green Executive Director
Genny Crane
Leading Advocate behind San Diego MTH Zoning
Genny Crane is the Executive Director of ReBuilding Green, 501(C)(3), was founded in 1978 and recently enhanced its mission by advocating to reimagine affordable housing solutions through tiny homes, tiny home zones, and tiny home communities.
"ReBuilding Green seeks to partner with like-minded individuals and entities to answer the cry of a discouraged society that lacks affordable housing options while bringing back the quality of life utilizing the solutions that fabulous tiny homes offer."
One of the biggest achievements Genny Crane accomplished with the support of THIA President Dan Fitzpatrick was to lead a team of advocates to encourage the City of San Diego to approve Movable Tiny Homes in backyards of single-family homes. And they did! San Diego is home to 1.4 million residents and with this win, the city just got more options to offering affordable and accessible housing.
:https://movabletinyhomes.com
Movable Roots Co-Founder
Mike Cheatam
National Builder's Committee Co-Chair
Tiny House Builder
Mike Cheatham is the co-owner and co-founder of Movable Roots. He has worked in the residential home building industry for 20 plus years. His introduction to swinging a hammer came at an early age by tagging along with his father's family-owned remodel business.  After the market collapse in 2008, Mike stepped away from the construction industry to pursue a new challenge building functional fitness work out equipment and helping design functional fitness gym locations. In 2016 Mike and his wife Nikki stumbled across the tiny home industry while looking to go tiny themselves.  In 2017 Mike and his brother John partnered to create Movable Roots.  Their goal has been to bring a high-quality customer experience along with producing high-quality homes with second to none customer service.
Mike has also been instrumental in lobbying to change the local zoning ordinances within Brevard County FL to help tiny homes become a legal option and is working on expanding these changes whenever possible throughout the State of Florida.
Tiny House Expedition Co-Founder
Alexis Stephens
Communications Committee
Tiny Home Dweller, Filmmaker & Educator
Alexis Stephens is a well-respected tiny house movement ambassador and advocate. She is the co-founder of Tiny House Expedition, a traveling tiny house documentary and community education project. In 2014, she and her partner, Christian Parsons, built their own movable tiny house. Since then, they have been on a mission to inspire others to redefine home and rethink housing through educational events, resource sharing, and thought-provoking storytelling.
Their work includes the acclaimed educational three-part documentary series, Living Tiny Legally. The easily sharable films are recognized as an insightful, inspiring educational resource for both tiny house advocacy groups and policymakers. Additionally, they co-authored The Beginner's Guide to Tiny Houses.
Alexis now also manages TinyHousePlans.com, offering a curated directory of plans, and TinyHouseBuild.com, with DIY tiny house building workshops and guides.
Alexis's vast understanding of the culture, legal struggles, and various demographics of tiny dwellers come from her unique experience. Tiny House Expedition's initial documentarian research road trip across North America spanned 4.5 years with 55,000 miles traveled and visits to numerous tiny homeowners and 30+ tiny home communities. And their travels continue part-time.
As part of her work, she has presented to schools, realtor associations, and local & national governments. Alexis currently serves on the American Tiny House Association's board of advisors.
Pacific West Associates President
Chuck Ballard
THIA Standards Committee
Chuck Ballard is the president of Pacific West Associates (PWA) with thirty years of experience in the RV industry. He sits on the committees that write the standards and codes for the Recreational Vehicle Industry:
PWA specializes in certification, design, and inspection. As a consulting engineering firm, they provide specialized engineering services in structural, mechanical, and electrical engineering for architectural and facility/product applications. PWA has extensive experience in the analysis and design of many different structural, mechanical, and electrical systems including both pre-cast and cast-in-place concrete, structural steel, masonry, and engineered wood design. 
PWA is currently the only design approval agency engaged in structural analysis of chassis and frames used in the production of Recreational Vehicles. This is a voluntary achievement of their Clientele and not a requirement of the Industry Association.
PWA's Clients Include:

Architects, Contractors, Developers, Facility Managers, Real Estate Professionals, Recreational Vehicle Manufactures, Tiny Home Manufacturers, Park Model Manufacturers, Commercial Modular Manufacturers, Pre-Cast Concrete, Manufactured Home/ Multi-Unit Manufactured Home Manufacturers and Private Homeowners With Public And Private Facilities.
Pacific West Tiny Homes Vice President
Alex Ontiveros
Movable Tiny House Certification Expert
Alex Ontiveros has been working with Chuck and PWA in multiple capacities since 2008, finally starting the tiny home division in 2016 and taking over as inspector for the tiny home community and the Rocky Mountain-East. Also as co-owner of PWTH since its foundation in 2016.
Pacific West Tiny Homes, Inc. is a subsidiary of Pacific West Associates, Inc. which is an accredited third-party agency that has been recognized in the industry for over 30 years. PWA is composed of licensed electrical, mechanical, structural, and forensic engineers. The evaluation and certification staff meet the requirements of the ASTM (American Society for Testing and Materials) E699-16, which​ is for agencies involved in testing, quality assurance, and evaluating of manufactured building components. ASTM E541-10 is the previous standard that has now been withdrawn.
Services include DIY Built, Manufactured Built, and Consultations.
https://www.pacificwesttinyhomes.com
Tiny House Dweller, Advocate, Author
Shorty Robbins
Florida Tiny House Advocacy Leader
Shorty Robbins has been a Parks and Recreation professional serving several different municipalities in Florida for over 30 years.  For most of those years, her hobby has been living history, specifically portraying the lives of the women and children who kept the home fires burning during Florida's pioneer period, especially during the Civil War.  This hobby nicely tied together Shorty's interests in history, camping, sewing and utilizing those beautiful parks.
Over time, the Living History set-up expanded to several tents, flys, a trailer full of carpets and furniture, and took over 6 hours to assemble.  Shorty's interest in tiny houses was sparked when her daughter-in-law (also a living historian) showed her a photo of Jay Shafer's "Tumbleweed" and suggested it would be easier to build one of those than haul around all this stuff.
Originally meant only to be a "shell" to take to events instead of setting up a tent, Shorty's tiny house has become so much more than that.  As a result of her research and "the build" itself, Shorty has been drawn into the tiny house movement as a practical and affordable way to live.  Shorty's Victorian Tiny House is a functioning mobile historical exhibit, telling the story of life in the late 19th century, and a modern-day home with all the amenities.  With the help of a few friends on "heavy lifting days" and no prior construction experience, Shorty has built the house by herself using SIPS technology, from 90% recycled and re-purposed materials.  Shorty travels with her tiny house "Nawaka" to living history events and tiny house workshops and festivals, as well as school and environmental teaching opportunities. She's currently working on tiny house advocacy in Florida and writing a book, "Building Passion" about women DIY Tiny House Builders. When she's not on the road, she lives full-time in Nawaka in St. Johns, Florida.
ICC Off-Site Modular Construction Committee Chair
David R. Tompos
NTA Founder, now known as ICC NTA, LLC
David R. Tompos is a leading authority in factory-built structures with over 43 years of experience as an engineer, all of which has been spent within the housing industry. He is a leading authority in factory-built structures. David is responsible for the planning and execution of strategic and tactical plans to achieve the sales objectives of NTA.
David is the chair of the ICC Off-Site And Modular Construct on Committee ( IS-OSMC). The committee is made up of representatives from several different interest categories to develop consensus documents for eventual submittal to the American National Standards Institute (ANSI) as American National Standards. The goal of this committee is to create standards for housing, built "off-site" in factories. These standards include transportation, inspection, design, plan approval, quality control, planning, definitions, etc. Everything from conception to delivery of a unit on a job site. They are primarily procedural standards that will then go under review by ICC.
American Tiny House Association President
Kevin Polk
Social Entrepreneur
Kevin
Polk
is American Tiny House Association President/CEO and dedicated social entrepreneur.  Among other projects, he launched the nonprofit "Silver Rider" bus service in 8 weeks to save rural public transit in Southern Nevada, started the New Orleans Furniture Bank after Hurricane Katrina and helped 5,000 returning families with home furnishings, and most recently has been working to popularize tiny houses as an effective tool for communities to address problematic gaps in their housing stock.
After successfully helping some of the largest cities in the United States adopt more tiny-friendly laws, the American Tiny House Association has shifted to offering projects that demonstrate how to make the best use of new local ordinances and state laws legalizing tiny house living and fundraising to help get tiny homes permitted for individuals in need.
Kevin
lives with his better half Susan (she's a children's book author who wrote "The Big Adventures of Tiny House" children's book), two dogs, two cats, 6 chickens, and more gophers than an organic garden and backyard food forest would ideally like to see.
Bildsworth International Founder
Barbara Reilly
Tiny Home Inspection Leader
Barbara Reilly is passionate about cultivating potential in others.  Whatever her role—representing Fortune 50 corporations or leading thousands of volunteers for non-profits—her enthusiasm is contagious.
While serving as Vice President of a multi-county school food pantry program in Central Florida, she was pursued for her fundraising skills to provide Tiny Houses for the under-served in her community.  In 2015, Barbara accepted the role of Vice President and co-founded a new 501(c)(3) non-profit, NOAH—National Organization of Alternative Housing, Inc. (NOAH)   Within days though, it became evident to her the challenge of giving away a Tiny House was exponentially complicated, especially because the structures were not recognized as permissible dwellings.  This void in the market created the need for minimum safe construction practices paired with voluntary builder compliance and would be essential for the long-term success of the rapidly evolving industry.  The first Tiny House inspection and certification service was launched later in 2015—Noah certified (NOAH Holding Corp., established 2016.)  As co-founder, managing partner, and corporate officer, Barbara developed and implemented the company's uniquely robust systematic processes and authored the intellectual property creating a strong brand.
Barbara has been an advocate in the industry beyond construction compliance.  She cultivated a dynamic relationship with Foremost Insurance Group Underwriting which ultimately lead to eligibility for comprehensive coverage for Tiny Homes.  Barbara's devotion to bringing traditional lending to the Tiny Home industry has fostered many great relationships with Fannie Mae, Freddie Mac, HUD, and several top ten financial institutions nationwide.  She believes we're a frog's hair away from real money for real people to really buy affordable, sustainable, and resilient Tiny Homes.
Barbara is a speaker at Tiny House events and represents our industry at the state and local government levels.  She is also the American Tiny House Association Chapter Leader for both Alabama and Georgia, and a member of the United Tiny House Association.
Barbara is known for her leadership strength in seeking alternative ways to progress forward and introducing completely new ways of decision-making in many industries.  In 2017, Barbara founded the next generation of Tiny Home services, Bildsworth International, now the world's premier Tiny Home Inspection, Certification, Data Indexing, and Appraisal services firm—Empowering Trust in the Tiny Home Industry!
link
THIA Founder - not a current Board Member
Sprout Tiny Homes founder, Rod Stambaugh launched THIA in 2016 as a trade organization by receiving support funding from Colorado Blueprint 2.0 Initiatives, in coordination with the Colorado Office of Economic Development and International Trade, and under the leadership of former Colorado Governor John Hickenlooper.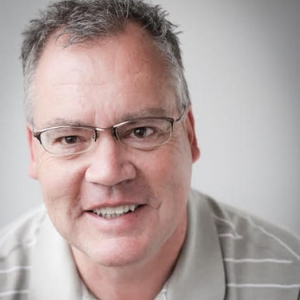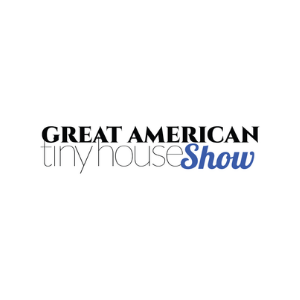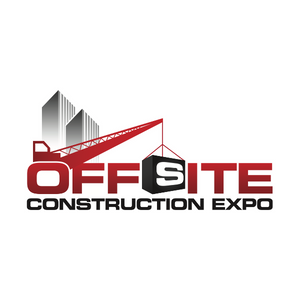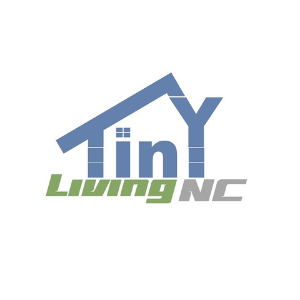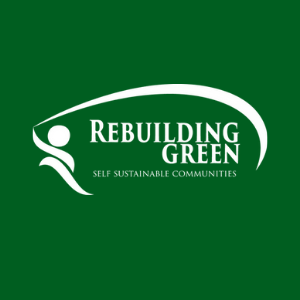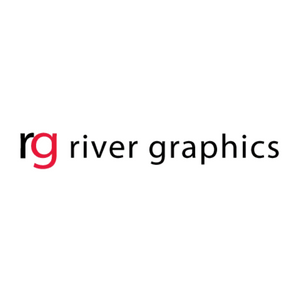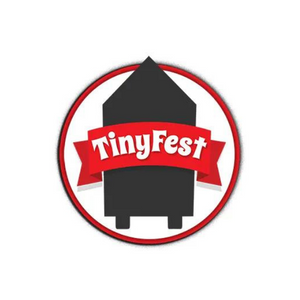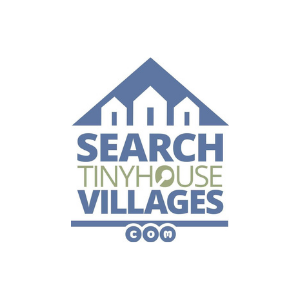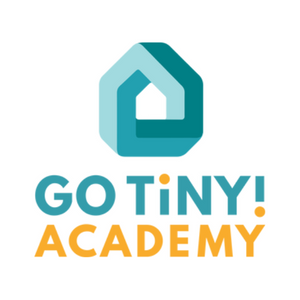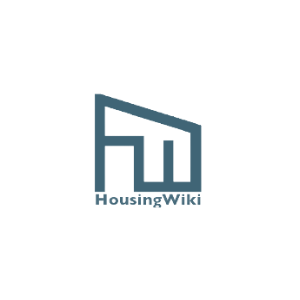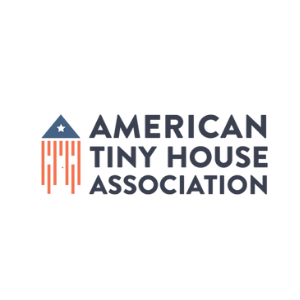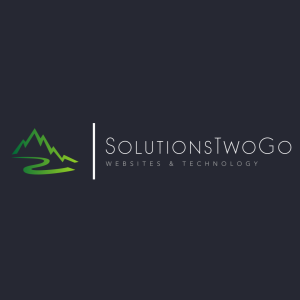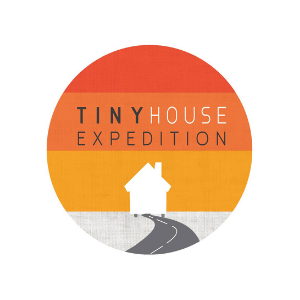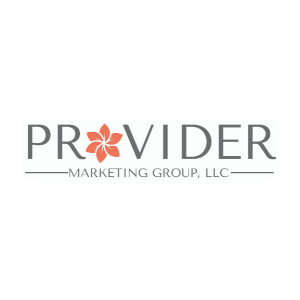 "Becoming a THIA member helped me bring tiny houses to my town.  Now, I can live where I want and how I want, legally."
-Jessica B. San Jose, CA
"Being a member of THIA has propelled my business to new levels.  The connections I make here are invaluable.  Joining THIA gives me a partner in building my tiny home business."
- Alana C. Provider Marketing Group, LLC