Excellent work by THIA's Dan Fitzpatrick & Byron Fears guiding this historic Colorado Tiny Home State Law!
Today was a historic day for the state of Colorado and the Tiny Home Industry Association (THIA), marked by the signing of HB22-1242, a bill to regulate the sale and manufacturing of movable tiny homes. The Bill recognizes our "Tiny" housing product and sets in place a structure to legalize their construction and living tiny in Colorado legally.
Invited guests for today's signing ceremony by Colorado Governor Polis include THIA President Dan Fitzpatrick and THIA Executive Board Member and Colorado Tiny Home builder, Byron Fears of SimBLISSity Tiny Homes.
"We were pleased to have worked with the bill's author, Rep Cathy Kipp to create a structure for legalizing Tiny Homes in Colorado. A special shout out to local builder Byron Fears for his tireless work with the Bill's sponsors and staff in developing a bill the Tiny community can live with and be proud of."

-THIA President, Dan Fitzpatrick
Behind the Scenes: Colorado Tiny Home State Law
Byron Fears stated, "It was a pleasure to work with Rep Kipp and her staff as well as DORA and County representatives.  We are pleased that she was open to including amendments proposed by THIA through its President Dan Fitzpatrick. Without THIA's input, the Bill would have been extremely restrictive and punitive for both Tiny Homebuilders and Tiny residents. Now the hard work begins in adapting the International Residential Code to the construction of our Movable Tiny Home product."
Fears continued, "Fortunately these IRC codes have become significantly more tiny friendly since 2018 with Appendix Q provisions and recent ICC decisions specifically geared toward Movable Tiny Homes."
There are high hopes of convincing the local municipalities and County Planning Departments to adopt the Bill as well as the updated IRC codes.
The State of Colorado recognizes that Movable Tiny Homes can be a major player in easing the extreme attainable housing crisis that affects not only Colorado but the entire nation. Both Fitzpatrick and Fears feel that the Colorado Tiny Home Bill, HB22-1242 may become a Landmark Bill that other states can replicate.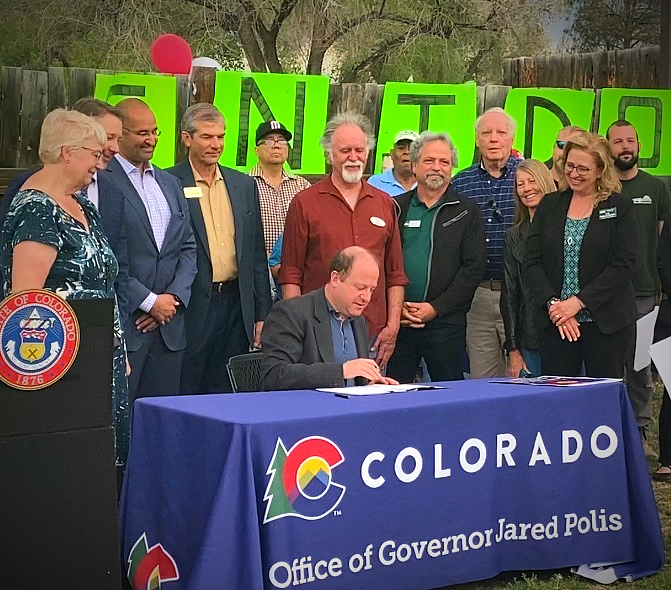 THIA wishes to thank the State of Colorado for their interest in legalizing Movable Tiny Homes and their proactive vision on making this happen.