THIA Welcomes Firefly Tiny Homes!

Here at THIA, we love builders who practice the tiny house lifestyle. And that's why we couldn't be prouder to welcome Firefly Tiny Homes to the family as a THIA commercial member!
There are many elements to a tiny house lifestyle, but Andy, Gina, and their two girls practice it by valuing experiences over things. Their two years traveling in an RV not only gave them a full education in small space living but also allowed them to expand their horizons and build a life based on doing.
"Thoughtfully Designed and Obsessively Crafted"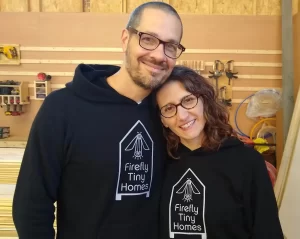 These days, the family combines their twenty-five years of construction experience, love of design, and experience of a minimalist lifestyle, to build some of the most stunning tiny homes out there.
If you were looking to connect with a builder who truly has their fingers on the pulse of the tiny house movement, look no further- Firefly Tiny Homes is your team! 
Do you want to learn more about Firefly Tiny Homes? They are available to connect on Instagram!