City Of San Jose: Bulletin 291: Tiny Home on Wheels Permit Checklist
A tiny home on wheels (THOW) may be installed on a property with a single-family home, subject to complying with Zoning Code standards and obtaining a building permit. A THOW is considered a type of accessory dwelling unit (ADU), but it has different and specific requirements.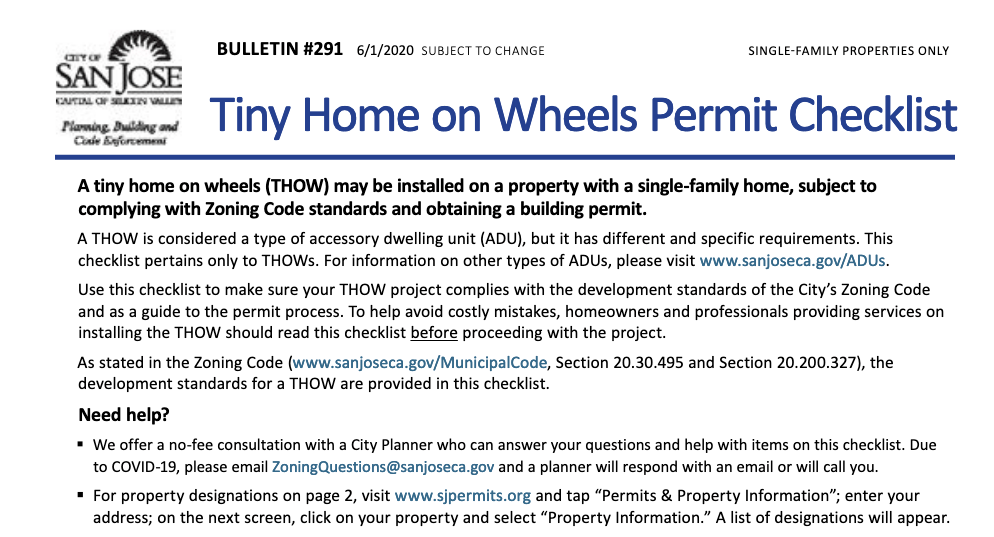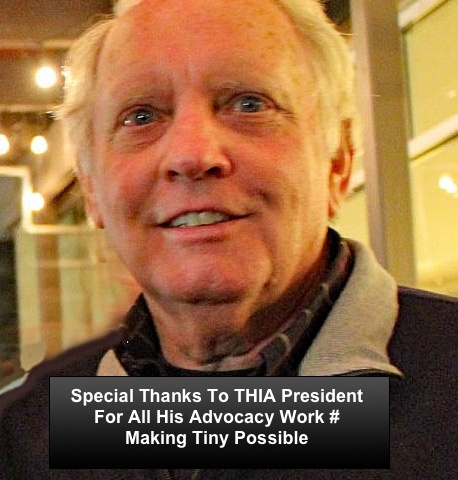 Special Thank You To Dan Fitzpatrick, THIA President who was instrumental in writing the San Jose Ordinance.