The Host Of The Tiny Lifestyle Podcast
Written by Janet Thome
We want to thank and welcome Ethan Walman, as a new commercial member of THIA. Ethan is a tiny hame consultant, the author of Tiny House Decisions, and the Host  Of The Tiny Lifestyle Podcast. Ethan will take you on your journey from a tiny house dreamer to a future tiny house dweller.
Tiny House Decisions: What Questions Are You Struggling With?
Can  I really build a tiny hame myself?
What building system to go with? Sips? Metal Framing?
What kind of house trailer to use?
Can I actually do this for the amount of limited money I have?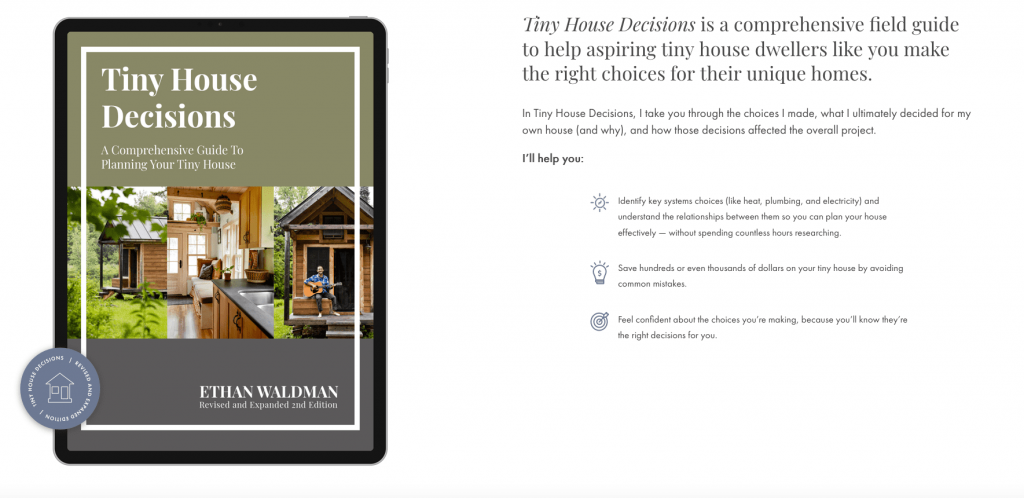 The Tiny House Lifestyle Podcast
Your Host, Ethan Waldman
Tiny House Author, Speaker, & Teacher
The Tiny House Lifestyle Podcast features interviews with tiny house luminaries, builders, DIYers, and more.
Learn to plan, build, and live the tiny life.
Tiny House Decisions