Wilding Woodworks Tiny Homes joins thia!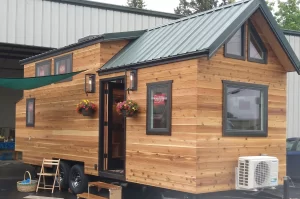 Your tiny home is the beginning of your new life, so it's important that it be constructed with care and purpose. That's exactly what you'll get when you choose Wilding Woodworks Tiny Homes to bring your tiny home dreams to fruition. So believe us when we tell you how excited we are to welcome them as a THIA commercial member!
"dream big, live green, go tiny"
Wilding Woodworks is the brainchild of Rick Wilding, a second-generation master craftsman from Oregon. He views houses and customers as individuals and treats both accordingly. 
When it comes to upholding the principles of the tiny home movement, this tiny house company gets a gold star! Their green building techniques ensure that reducing waste is a goal from each home's inception.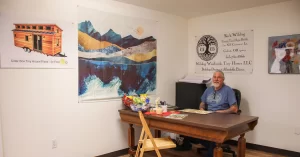 Are you ready to fall even more in love? Wilding Woodworks homes are constructed to meet NOAH and ANSI standards. They can be towed without special permits, and they are stunning to look at.
You're Googling them now, aren't you? Good. We like companies that care too!
Do you want to learn more about Wilding Woodworks Tiny Homes?They are available to connect on Facebook and TikTok!