planning for sustainable communities joins thia!
Do you have a passion for sustainability? Do you want to create new systems that bring housing, food, and transportation to your community? If so, you're in luck because Planning for Sustainable Communities is a boutique consulting firm that can help with that! And this just in: they are now a THIA commercial member! We couldn't be more thrilled to welcome them!

Betsy Morris, Ph.D., is the woman behind it all. She opened her firm in 1996 after being inspired by her cooperative community experience while living in a co-housing environment. Now, her firm offers consulting, research, data management, and planning for individuals or groups looking to build a better world.
Systems that make sense
Dr. Morris' education and experience are vast. She holds a BA in Urban Studies and Small Group Dynamics, a master's degree, and a Ph.D. in City and Regional Planning. In addition, she has assisted grassroots community development corporations, worked with city agencies, sat on the boards of nonprofits, and more!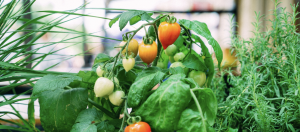 These days, Planning for Sustainable Communities focuses mainly on developing and financing projects that will create urban food systems, access to transit, intentional communities, and cooperative housing options. So if you are looking to build systems that make sense, you might want to give them a call!
Do you want to learn more about Planning for Sustainable Communities? They are available to connect through their website, or by emailing Betsy at http://www.betsymorris.com/send-a-message-to-betsy.html