Tiny House Building Company Joins THIA!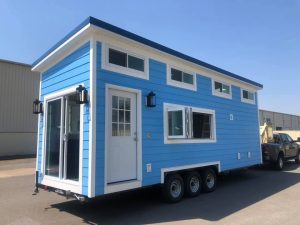 After more than twenty years of building and renovating traditional homes, class A licensed contractor, Kristopher Angstadt, broke onto the tiny house building scene. And wow, are we excited to welcome his brainchild, Tiny House Building Company, as a THIA commercial member!
"Dream Big, Live Tiny."
Tiny House Building Company is based out of Fredericksburg, Virginia, and is known for its custom design work and for giving clients next-level customer service. Their team strongly believes that going tiny is a collaborative process, and they work hard to make sure that it's an enjoyable one for all parties involved.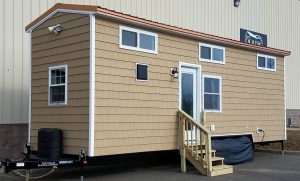 Tiny House Building Company is not just proficient, however; they are also a little bit famous! Ready to be starstruck? Their houses have been featured on all kinds of TV shows! They've been on Tiny House Hunters, Tiny House Nation, Tiny House, Big Living, and Harry Connick Jr.'s show, Harry, just to name a few.
So what do you think? Are you as excited as we are? Excellent. When you're ready to learn more, Tiny House Building Company is  available to connect on many mediums including Facebook, Instagram, YouTube, Twitter, and Snapchat!