Do you need help branding, maintaining, building, or managing a tiny house rental or tiny home community? 
Excellent, because Tiny Home Helper, Inc. just became a THIA commercial member, and we bet they could be of assistance! Please join us in welcoming them to the team.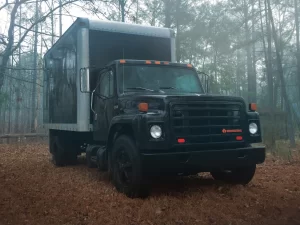 Tiny Home Helper, Inc. is a Vermont-based company that operates out of a box truck. (Seriously, how cool is that?) They offer earth-conscious property management services to keep your tiny home community or tiny house short-term rental running smoothly.
Are you starting a tiny home community but need a little help finding your 'voice?' Not a problem. Tiny Home Helper, Inc. is a company that can help you with that too!
Oh, and did we mention this team goes above and beyond? They can place tenants, provide sustainable landscaping services, and even offer "curbside poo pick up" for source-separating toilets. 
In short: they do it all.
Would you like to learn more about Tiny Home Helper, Inc.? They are available to connect on instagram!