Tiny houses can be a great option for workforce housing, temporary shelter, emergency shelter, and more. But where there are people, you'll need food, and that's where our friends at Tempor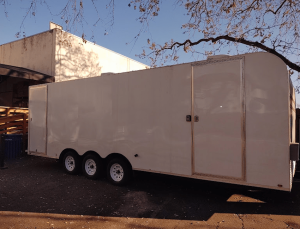 ary Kitchens 123 come in! 
Temporary Kitchens 123 is our latest THIA commercial member, and we are thrilled to have them on the team. 
Temporary Kitchens 123 provides mobile kitchens and food service equipment throughout the United States and Canada! They can provide facilities that will make up to 25000 meals per day and can set up shop even in tough conditions or remote areas!
In addition to mobile kitchens, Temporary Kitchens 123 can provide turnkey, temperature-controlled dining tents. They also offer catering and event management services!
Honestly, the list of what they can do is very, very long, but trust us, if you need to get food to a large number of people, Temporary Kitchens 123 has the tools, experience, and staff to get the job done right!
Do you want to learn more about Temporary Kitchens 123? They are available to connect on Facebook, YouTube, and LinkedIn!