When you set out to buy a tiny home, chances are, you have three main concerns: quality, affordability, and timeline. If that sounds like you, there is a powerhouse tiny home company that you need to know about.
Please join us in welcoming our latest THIA commercial member, United Tiny Homes!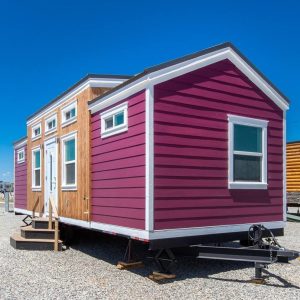 United Tiny Homes is based in Arizona, but when you hear their company promise to build you a quality tiny home in less than 90 days, we have a feeling you'll be adding yourself to the build queue no matter what state you live in!
Do you have concerns about financing? If so, don't worry; the team at United Tiny Homes has your back. They have partnered with 21st Century Mortgage to offer you tiny house financing with a down payment as low as 10% and tiny home loan terms of up to 23 years!
We could go on… but seriously, do you need more reasons to give this tiny house building company a call?
We didn't think so.
The team at United Tiny Homes would love to meet you, and they are available to connect on Facebook and Instagram!