Dormer windows, impressive tile work, and cabinetry that will make you swoon are all hallmarks of a Timbercraft Tiny Home! If we're honest, they make us feel a little star-struck, and so here at THIA, we are beyond proud to have them as one of our commercial members!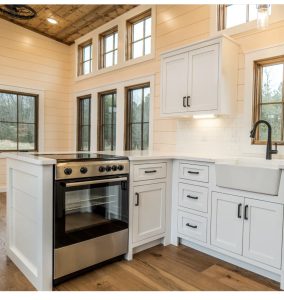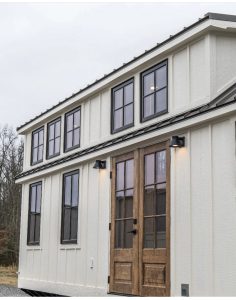 If you are looking for a luxury tiny house, look no further than Timbercraft! With nine models to choose from, your biggest problem will be downsizing fast enough to move in! 
Putting the Client First
When it comes to working with Timbercraft, you can rest assured that their customer service parallels the quality of their homes. We'll let their reviews speak for themselves, but integrity and dedication to craftsmanship are things past customers have mentioned.
The team at Timbercraft Tiny Homes goes the extra mile for their clients and offers financing through a partnership with a lending company. They also deliver nationwide in the United States and have even been known to ship a house to Europe on occasion.  
Connect with Timbercraft!
If you are looking for a company that can deliver a truly show-stopping tiny home, look no further- you've found your builder.
Do you want to learn more about Timbercraft Tiny Homes? They are available to connect on Facebook and Instagram!