Are you ready for this? Amerinote Xchange has joined us as a THIA commercial member. Yup. The rumor is true.

Amerinote Xchange is a San Francisco-based direct business and mortgage note buyer. They handle, well, basically everything. This team has you covered, from first and second mortgage notes to trust deeds, land contracts, and more.
  Thanks to its six in-house funding platforms, Amerinote Xchange is able to offer low-cost capital that puts the company miles above the competition.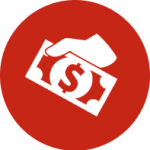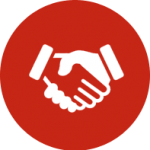 So what's it like to work with them? Well, you should be aware that they are known for their aggressive offers and pricing. Client courtesy and deep knowledge of the discount cash flow industry are also trademark features of Amerinote Xchange.
Need more convincing? Their closing ratio is 96%. Oh, and anyone looking to sell a mortgage or business note can get a written proposal in one business day or less.
Long Story Short:
Amerinote Xchange saves you time, money, energy, and headache. And isn't that the tiny house way?  If you are interested in learning more about Amerinote Xchange, they are available to connect on Facebook, Twitter, YouTube ,and LinkedIn!