roundhouse workshop joins thia!

Are you looking for a custom tiny home that no one will ever forget? If so, you need to call the Roadhouse Workshop! We couldn't be more excited to introduce them as our latest commercial member!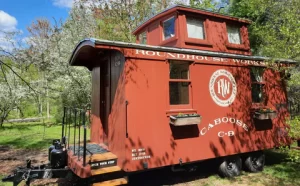 So what does this company do? They build tiny homes out of 19th-century reproduction railroad cars. They also build tiny retail shops, tiny offices, tiny Airbnbs, and more! How cool is that?!
Expert craftsmanship
There is a lot we love about this company, but one thing that stands out is their dedication to craftsmanship. They locally source milled hemlock timbers for the framing, use sheep's wool insulation, and rely on mortise-and-tenon joinery to hold it all together.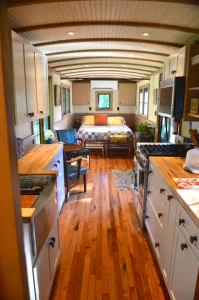 These tiny railroad cars are truly something you need to see to believe. And while each project is custom, we'll say that their base price is impressively obtainable.
So what do you think? Are you ready to build the tiny home your town won't stop talking about? If so, the Roundhouse Workshop is standing by!
Do you want to learn more about the Roundhouse Workshop? Their team is available to connect on Facebook, Instagram, and YouTube!