Movable Tiny House Transportation

Welcome new THIA Commercial Member, One-Call Logistics.  They are a professional vehicle hauling company that offers reliable logistics transportation services, including tiny homes and heavy equipment with on-time, door-to-door delivery service.
"Towing a Tiny Home safely from Point A to Point B is so important to get right. You want to work with a professional company that you trust to do the job right and get your home to your destination safely and on time.

One Call Logistics is your #1 choice when it comes to tiny house transport. As the nation's leading tiny house transport company, we move tiny's daily!

We work alongside of many reputable large and small builders to deliver tiny homes across the state or across the country. If you are needing your tiny home transported, be sure to contact the professionals at One Call Logistics."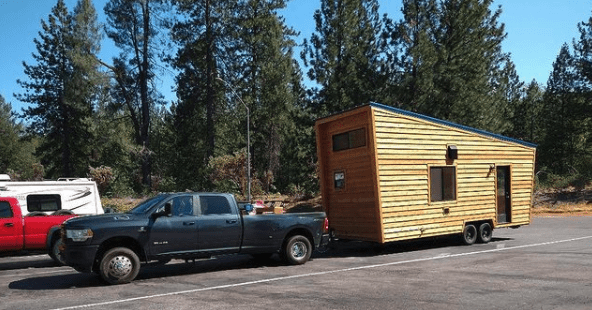 Have questions about transporting a tiny home? One Call Logistics can help. Also, to learn more about what they do listen to the Tiny Life Podcast episode, Towing a Tiny House.
Check out their social media platforms like Instagram & Facebook to see all of the tiny homes they're moving!
http://www.one-calllogistics.com
(800) 674-8441