Are you passionate about the tiny home movement? Do you want to see legal tiny house parking and sustainable lifestyles flourish in Duval County, Florida? So does Jax Tiny Home Sweet Home, and THIA is proud to have them as a commercial member! Lillyn Bennett is a semi-retired, certified lymphedema occupational therapist and a full-fledged tiny house advocate! She started her advocacy group, Jax Home Sweet Home because she understands that legalizing tiny house living will require collaboration.
Time for Change
The group consists of people educated on and dedicated to the tiny home movement in Duval County, Florida. It's a team committed to combining resources and knowledge so as to approach the zoning board from a position of strength. Jax Home Sweet Home knows it's time to ask for change and they are prepared to do so!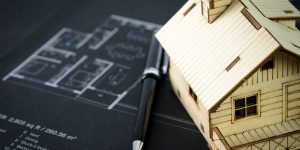 So what inspired Lillyn to take massive action? Well, she finds that the less she lives on, the more she gets out of life. They say you have to be the change you want to see in the world, and so Lillyn is answering the call with Jax Home Sweet Home.
Do you live in Duval? Would you like to see tiny living legalized? If so, Jax Home Sweet Home would love to connect with you! To connect or find out more, you can check out their website or reach them by email or phone.