Tiny Healthy Homes is a company that believes in building houses that are better for your body and better for the planet. That's a concept that we at THIA can get behind, and we couldn't be more excited to introduce Tiny Healthy Homes as one of our commercial members!
Health and Sustainability Rule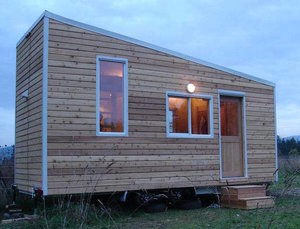 Tiny Healthy Homes accomplishes their goal of building healthier homes in two ways. One, they use non-toxic and low EMF (electromagnetic frequency) building materials. And two, they build using safe, salvaged, and repurposed materials whenever possible.  
Houses aren't cookie-cutter structures designed to keep you out of the elements; they are homes. To that end, Tiny Healthy Homes is a company dedicated to prioritizing its clients' values, needs, and aesthetic leanings, as well as taking into account their health and personal sensitivities.
Empowering the Client
It's a part of the Tiny Healthy Homes mission to empower their clients whenever they can, which is why they offer building workshops and sell DIY plans as well as work to educate their community on various building practices.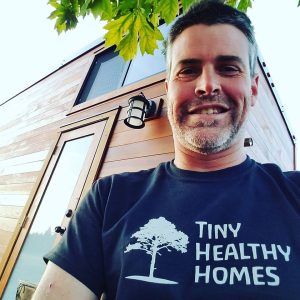 There is no doubt about it; Tiny Healthy Homes is dedicated to creating housing that is as safe as it is beautiful!  If you are ready to get started, you can discuss your tiny dreams with them by sending a message here.
Want to learn more about Tiny Healthy Homes? They are also available to connect on Facebook, Instagram, and YouTube.