If you haven't heard of Cuvrr (pronounced: cover) yet, let us be the first to introduce you to the insurance company that is changing the game! Cuvrr is a company dedicated to acting in the interests of the people. They believe in a world where risk management is affordable and consumers are in control. THIA loves companies committed to building a better world, and for that reason, we are honored to welcome Cuvrr as a THIA commercial member!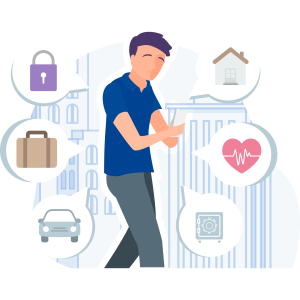 So how does it work? Well, Cuvrr uses blockchain technology to create a decentralized sharing network. This creates a community-based system that provides for your risk management needs. 
  What makes it better than traditional insurance? Well, for one thing, it's 30-60% cheaper! They also have super fast payouts, and get this- your share doesn't increase with claims!
"Insurance was supposed to be communities coming together in times of need. At some point that vision was lost... Until now."
If you are looking for an insurance company built on integrity and that believes in documents you can read without a legal degree, Cuvrr is your answer.  Do yourself a favor and give them a call today!