Where Can I live Legally?
[metaslider id="7467″]
Written by Janet Thome
Tiny Home Industry
We are busy documenting all the tiny home friendly places to live and buy. Please contact us if you have a community that you want to add, a new ordinance change where you live or you would like to have your community featured on our blog.
The Blog has State by State News, check by the state to see the latest news, zoning changes, tiny home communities, ADUs and more.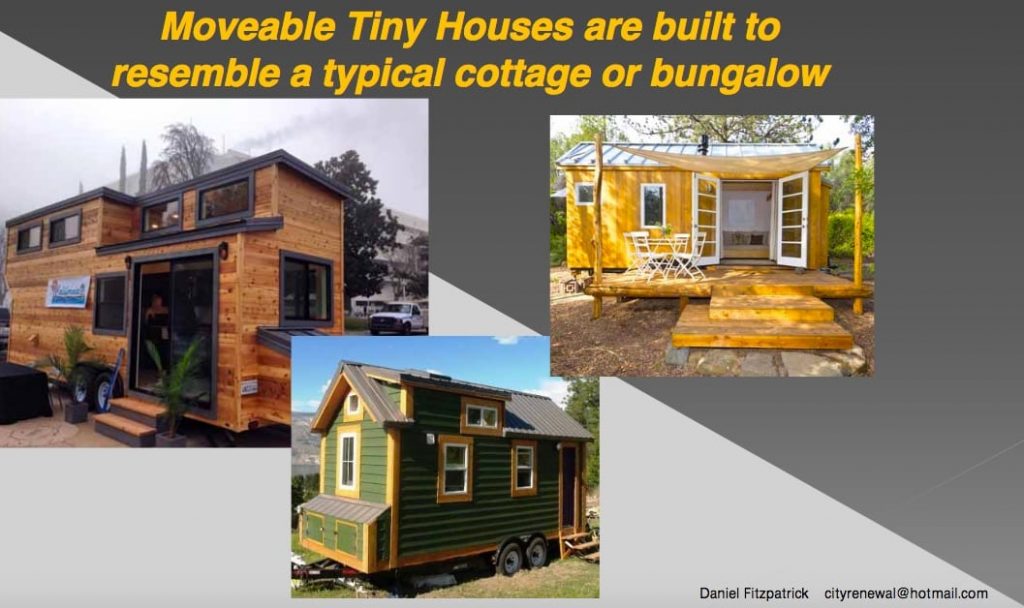 Jurisdictions That Allow Movable Tiny Homes
Tiny House Expedition
Alexis Stephens & Christian Parsons are documentary filmmakers, educators and advocates on an extraordinary 'Journey with a Purpose' with our DIY tiny home on wheels.
As co-founders of Tiny House Expedition, we seek to inspire others to redefine home and rethink housing through thought-provoking storytelling, resource sharing, and educational events. Humbly, we have the world's most traveled tiny house on wheels. Our documentary work includes the acclaimed three-part educational series, Living Tiny Legally.
Search Tiny House Villages
Jill Fanto is the founder of Search Tiny House Villages and has done an amazing job of listing places to live. There are verified and non verified listings. Contact Jill to have your village listed.
Tiny House Parking
Listings for Communities, RV Parks,  Private Listings and Create A Listing
Tiny House Talk
This is a list of Tiny House Communities around the country and the world. This page is always being updated as we discover more tiny house-friendly communities and as they are being developed.
Tiny House Communities  Delaware
Michele A. Willams, PhD. has an extensive state by state list.
Tiny House Communities Delaware
Top 40 Tiny House Blogs of 2020
Ranked Blogs ranks the top tiny house blogs based on votes by the community and website metrics.
Top 60 Tiny House Blogs And Websites To Follow in 2019
There are many bloggers, featuring tiny home villages  all over the country.
Tiny Portable Cedar Cabins Blog
The Tiny Portable Cedar Cabins Blog features vetted legal places to live from tiny home villages, RV Parks, Workcamping opportunities, backyard rentals, land for sale and deeded lots in RV resorts that are tiny home friendly. Please contact Janet Thome to have your community featured and listed.
Craigslist
Craigslist is a great resource for finding tiny home parking. Look under parking and storage, rentals, land for sale  and often barter. You can also put your desire for parking under wanted in the housing section.
Join Or Start A Tiny Home Facebook Page
Check If Your Area Has A Group: Examples
Tiny Home/Land/LotsForRent/Sale
Intentional Communities
World Wide Directory for communities. They often have specific listings for people to bring their own tiny home or RV. Find your tribe!
Find A Deeded Lot For Sale: Us Directory
Instead of throwing your money away  leasing a lot. Buy a deeded lot. It is usually all ready set up for an RV- so it is perfect for a park model or tiny home. Another plus is year around living is allowed.
Please let us know if you have a legal community or place or resource where you can live legally and you would like to share.
Contact Janet at the Tiny Home Industry Association Facebook Page.