Self Sustainable Communities
Written by Janet Thome
We want to welcome and thank Genny Crane, the executive director of Rebuilding Green for becoming a new non-profit member of THIA.
About Rebuilding Green
Our 501(c)(3) was birthed April 25th, 1978 by professors of San Diego State as Ecological Life Systems Institute. (E.L.S.I.). Their futuristic view of the challenges that the environment would eventually face served as the seed that metamorphosed into Rebuilding Green. (RBG)  
Today, RBG. has enhanced its mission to include affordable housing solutions.  It strives to lead our communities to a new way of living, which was a part of the original plan fueled by our Creator, who gifted us with tools to live healthy, self-sustaining, and happy lives.  We believe that the BIG problems that our nation faces have natural and tiny solutions that will bring 'community' back into our neighborhoods. REBUILDING YESTERDAY & TOMORROW; TODAY.
OUR MISSION:
Restoring, rebuilding communities, and saving dreams amongst youth, seniors, working families, and veterans through affordable housing solutions while being socially and environmentally responsible.
Making America Dream Again.
Rebuilding Green Is Seeking Partners
ReBuilding Green seeks to partner with like-minded individuals and entities to answer the cry of a discouraged society that lacks affordable housing options while bringing back the quality of life utilizing the solutions that fabulous tiny homes offer.
 Our programs provide alternatives to those faced with housing insecurity whether placing a tiny house on an existing backyard as a 2nd unit or rebranding an existing mobile home park by converting it into a self-sustaining tiny home village.  Through these and other innovative solutions, we are attacking the housing crisis dead on.  A safe place to call home is the basis for all other successful outcomes in life –social, medical, educational, and vocational.  


What Are You Doing With Your Backyard?
The quickest, most economical way to answer California's housing crisis is to utilize what already exists and is right in your back yard!  
California government agencies are now tiny home friendly and is encouraging homeowners through incentives to add Accessory Dwelling Units (ADU) to their properties to increase the housing stock.  In some jurisdictions, backyard units can even be Movable Tiny Homes!
An ADU can come in many forms, a.k.a. 2nd unit, guest house, backyard cottage, companion unit, granny flat, mother-in-law unit, casita, tiny home, healthcare caregiver, or investment rental.   It is an attached or a detached residential dwelling unit that provides complete independent living facilities for one or more persons and is located on the same parcel as the single-family dwelling is situated.  
ReBuilding Green believes that today's manufactured homes provide an additional layer of realization of affordable living.  fabulous homes can increase home value, provide rental income, or keep a loved one or family member close-by.     
Although each municipality has it's own regulations,  the state mandate defines an ADU as an attached dwelling unit not exceeding 50% of the floor area of the primary dwelling, up to a maximum of 1,200 square feet, or a detached dwelling unit not exceeding 1,200 square feet, independent of the square footage of the living area of the existing primary dwelling.  Some jurisdictions have opted to increased square footage of up to 1500 sq. ft. as well as not requiring the property owners to live on the property as their primary residence.   Investors who purchased single-family dwellings now have an opportunity to build a 2nd unit with an opportunity of increased ROI's. 
Pilot Program Fee Reduction Act Now.
Californians, find out if your jurisdiction is participating in a pilot program that has reduced fees or regulations.   Due to the urgency brought on by the state's affordability and housing shortage, you may have an opportunity to ultimately save money or time.  Since time is money, your saving either way.  We can help you pre-plan your project and provide you with resources or hold your hand through the process.  Click below for more information on the most current rules of your local jurisdiction.
Contact Rebuilding Today And Find Our What You Can Do With Your Property.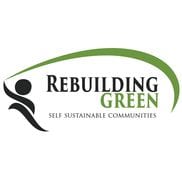 info@rbgusa.org
619 855 0555