Guidelines For The Use And Permitting Od Accessory Dwelling Unit- Movable Tiny House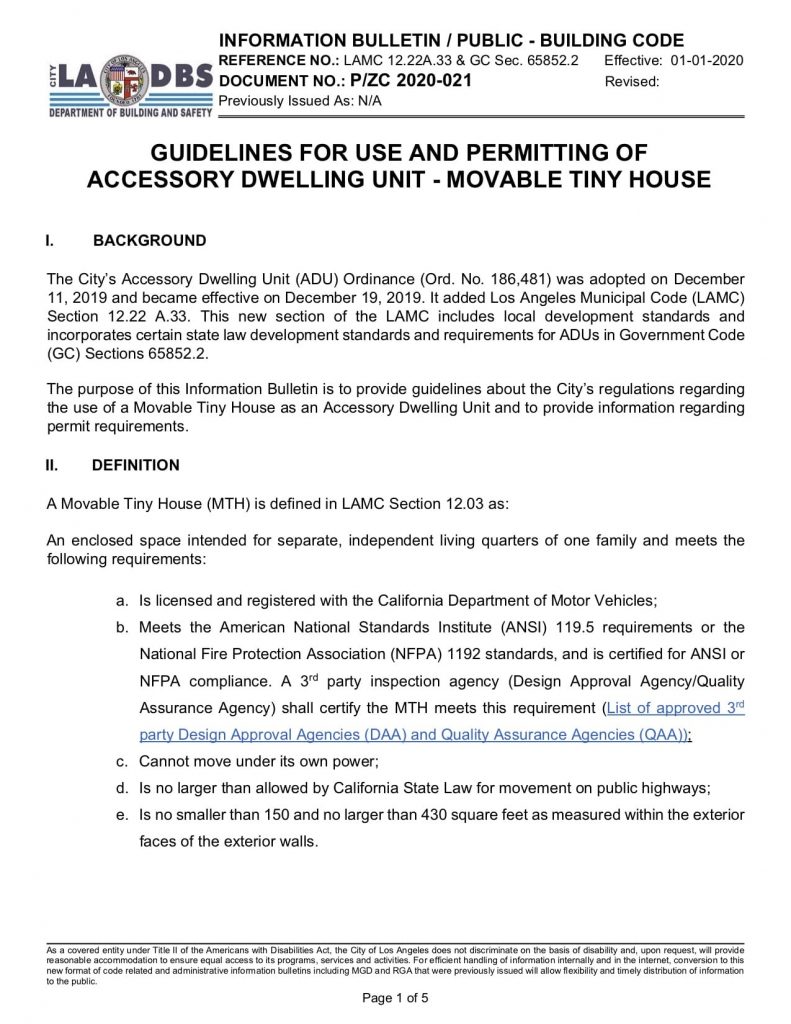 Guidelines For The Use And Permitting Od Accessory Dwelling Unit- Movable Tiny House
LA Mov Guidelines -for-construction-of-adu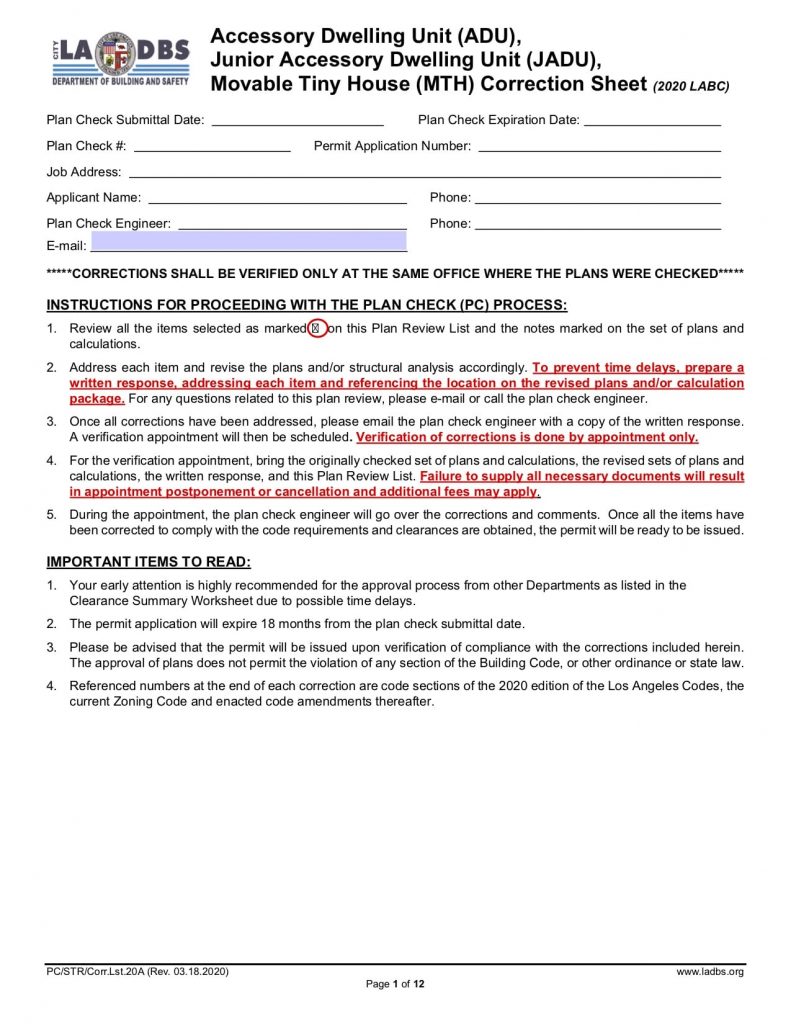 LA Movable -2020-Complete 12 Page Document 
City Of Los Angeles Building And Safety
LA Gives Green Light To Movable Tiny Homes As ADUs Dec. 11th, 2019
Announcement from Dan Fitzpatrick, Tiny Home Industry Association, (THIA ) President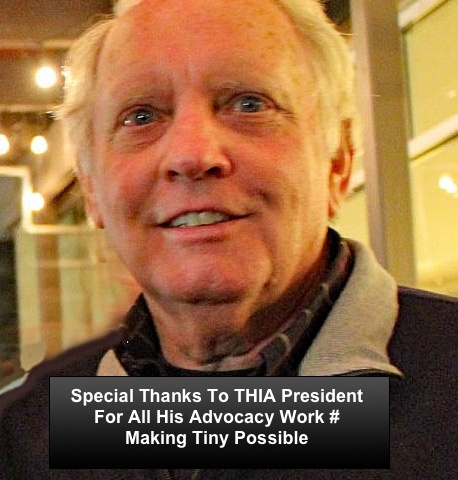 Fabulous news from LA. The City of Los Angeles has given the Green Light to Movable Tiny Homes as ADUs!
The Accessory Dwelling Unit (ADU) ordinance has been APPROVED today by the LA City Council. This ordinance permits Movable Tiny Houses as permissible and permanently habitable accessory dwelling units (ADU). The ordinance becomes law in time for Christmas!
Suffice it to say that, now that the nation's 2nd largest city recognizes Movable Tiny Homes as habitable ADU's, it will go a long way in providing a model for other cities around the country.
Thank you to the American Tiny House Association (ATHA) and Tiny Home Industry Association (THIA) and a special thanks to Tessa Baker of Los Angeles Co-built Homes (LATCH) that did the early groundwork with LA elected officials.
LA 2019-12-5 ADU Ordinance R19-0408
Photo Credit: California Tiny House