Tiny Home Industry Association Members, along with numerous local supporters, played an important advocacy role in support of the City of Portland, Oregon's new groundbreaking regulations to provide accessible, safe, and low-barrier shelter and housing for more residents. This multi-faceted initiative makes way for movable tiny houses and RVs on private property with exceptionally minimal requirements.
Kol Peterson, a Portland-based THIA Member, and ADU expert, shares in-depth insights:
On April 28th, 2021, Portland's City Council unanimously passed a new set of regulations that allows for recreational vehicles (RVs) and tiny houses on wheels (THOWs) to be used as a legal, viable housing option on residential properties in the City of Portland beginning on August 1st, 2021.
This post is intended to synthesize these new regulations in plain language and provide some context about the policy basis of this change.
We'll start by covering the new regulations. Then, I'll cover the policy import and context for this new set of regulations. And lastly, I'll share my perspective on the advocacy work that went into the passage of these regulations for other housing advocates who may wish to follow suit.
New Regulations for THOWs and RVs in Portland, OR
Here's a plain-language interpretation of the new regulations:
One RV/THOW may be used on any residential property (single-family or multifamily) as a legal housing option
No RV/THOW certifications or inspections are required
If the RV/THOW has internal plumbing, the site must have a permitted RV sewer dump (similar to a sewer cleanout) and a water connection
There must be a permitted electrical hookup for the RV/THOW
The RV/THOW must be parked behind the front architectural plane of the primary dwelling on paved or unpaved surfaces
For the city's official standards, refer to this page (which reflects the current/old standards). The new standards haven't been posted yet, but you can find the draft amendment language here (p.42-43).
Policy Background
Policymakers commonly view ADUs as a potential way to create affordable housing. While this may be partially true, they don't fit squarely within the affordable housing category. And with the exception of structural conversions and some prefab ADUs, most new construction ADUs are quite expensive. For example, in Vancouver, BC, and the Bay Area, detached custom ADUs may cost $400K.
So, while it's politically convenient to frame ADUs as affordable housing, a more nuanced understanding of the market is required to accurately describe how ADUs do and do not fit in as "affordable housing."
Conversely, RVs and THOWs are affordable. In any major city in the country, you'll be able to find used RVs and THOWs for sale for under $20K.
But, just like ADUs have historically suffered from the lack of viable zoning framework for their flourishment, so too, RVs and THOWs suffer from a zoning framework that has prevented them from being effectively used as a low-cost housing solution. They're essentially banned as housing options almost everywhere by zoning regulations.
In fact, the only places where people can legally live in an RV tend are in RV parks and mobile home parks. And these can only be built on commercially zoned parcels. Furthermore, since RV and mobile home parks typically require large amounts of space to accommodate RV navigational needs, they commonly don't pencil out in areas in the country where there's an affordable housing crisis; Large, commercially zoned parcels simply cost far too much. This is why you can't find many RV parks in high-cost cities (i.e., most major coastal cities in the United States). And, this is why, practically speaking, zoning effectively bans legally living in RVs–there's simply nowhere to legally park and live in them.
However, estimates indicate 500K to 1M people actually do live in RVs full-time nationally. Indeed, RV parks are quite common in small and rural towns where land is less expensive, but you may have time finding any vacant spaces at RV parks in New York City, San Francisco, Seattle, or Portland.
There's a glaring mismatch between the economic need for legal spaces to park and live in RVs and zoning regulations for the habitation of RVs in major US cities.
Meanwhile, residential properties in all major cities have suitable locations for parking and living in RVs.
What's even more glaring is that RVs/THOWs are already allowed to be parked on residential properties. It's simply that the zoning code hasn't considered allowing them for habitation. It's a solution that's been sitting under our noses that just hasn't dawned on most policymakers – RVs/THOWs might just provide a novel housing solution to address the affordable housing crisis.
If the policy objective is actually to provide more affordable housing options, RVs/THOWs on residential properties provide a very flexible, innovative, market-based housing approach to help address the affordable housing shortage, vastly exceeding other housing types in terms of providing rapid, flexible, low-cost housing.
Rapid technological and design advancements in RVs/THOWs allow them to be quite nice for full-time habitation. Even so, admittedly, living in RVs/THOWs is only going to work for a limited subset of the population. Let's assume that only 10% of the population would consider living full-time in an RV/THOW in a nice residential setting.
The thing is, that's a LOT of people potentially getting their housing needs met. 
For those who are keen on learning how to set up a residential property to host an RV/THOW, here's a post in which I cover how to install the infrastructure for an RV/THOW on a residential property for about $5K.
Advocacy to Pass These Regulations
Since October 2017, the enforcement of the provision that does not allow the habitation of RVs and THOWs on residential properties have explicitly been deprioritized. This was a policy measure that the city council member in charge of the Bureau of Development Services at the time made in response to a call for this change from a local church group. This deprioritization measure was taken under the policy umbrella of a "housing emergency," which is a formal declaration that Portland's mayor in 2015 called, which allows city departments to waive certain portions of the zoning and building codes to address the housing crisis.
In 2020, the City decided to work on permanently codifying a set of development regulations that had been treated as temporary zoning measures under the housing emergency declaration. Codifying the changes into law would allow for the City to possibly "end" the formal housing emergency declaration since the current housing crisis is (unfortunately) the new normal.
This project was called the Shelter to Housing Continuum Project. It was scoped to address a variety of low-cost housing zoning topics, including flexible household living arrangements, SROs, and outdoor shelters. In the early stages of the public input process, housing advocates pointed out that the Shelter to Housing Continuum Project was also the appropriate regulatory project framework to include provisions to allow for THOWs/RVs on residential properties.
It was notable that in the 5 years since the deprioritization was in effect, there was very little if any, public backlash about this policy. And my own informal research indicated that RVs/THOWs were already playing a substantial role in providing housing in Portland.
City staff thankfully bowed to this suggestion from advocates and the planning commission and included draft provisions for RVs/THOWs in the project. The initial draft provisions required the:
RVs/THOWs to be registered with the DMV
RVs/THOWs to be certified as Park Model RVs
RVs/THOWs to be connected to the sewer
RVs/THOWs be classified as an ADU
Advocates successfully pushed back against these standards using the following logic:
Since the vast majority of THOWs aren't built to park model RV standards (ANSI A119.5 standards), we'd be displacing many residents if the City suddenly required that THOWs meet these standards.
The DMV doesn't require RVs to be registered unless they're being used on public rights of way. So, this requirement wasn't especially relevant since the RVs/THOWs were going to be used as housing on private property, and when needed, temporary trip permits are simple enough to obtain from the DMV.
Not all THOWs/RVs need to have sewer connections since some of them don't have internal plumbing. The occupants may use the bathroom in the primary house. This is the same standard that the City would use for a detached bedroom without a bathroom.
Lastly, since THOWs/RVs are vastly less expensive and quite different than an ADU (RVs are mobile, after all), they shouldn't be classified as one. Since we want to embrace this housing type rather than discourage it, we shouldn't allocate the THOW/RV against the allowable ADU entitlement. By NOT classifying RVs/THOWs as an ADU, this bonus entitlement is conveyed to all residential properties, including middle housing (such as triplexes and quadplexes), not just single-family homes.
In the four public hearings about these provisions (which I watched like a hawk), I made another notable observation:
Of the 2,616 public comments and hundreds of verbal testimonies, there were almost no critics of this particular proposal. In fact, there was seemingly unanimous public support for the legalization of habitation of RVs/THOWs on residential properties.
Is unanimous public support for anything even possible these days? Was this just a "Weird Portland" fluke?
In any case, I'll confess that this observation was shocking to me and made me realize that not only could a significantly liberalized approach toward the habitation of THOWs/RVs on residential properties incrementally help solve the affordable housing crisis in other cities, but perhaps they can do so with fairly broad public support. And quickly."
by Kol Peterson, shared from accessorydwellings.org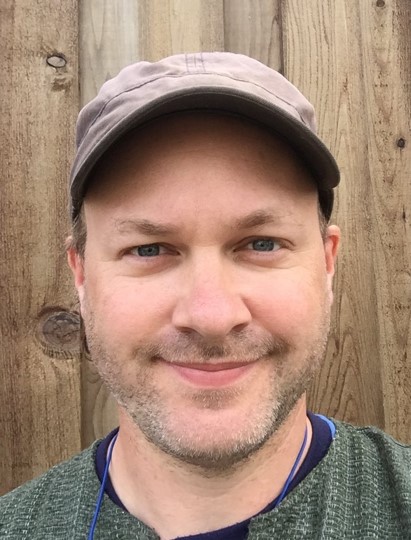 Kol Peterson is an ADU expert based in Portland, Oregon, who has helped catalyze the exponential growth of ADUs in Portland over the last decade through ADU advocacy, education, consulting, policy work, and entrepreneurship through his company, Accessory Dwelling Strategies LLC. He is the author of Backdoor Revolution-The Definitive Guide to ADU Development. He is the owner of Caravan- The Tiny House Hotel, the first tiny house hotel in the world, and organizer of Portland's popular ADU Tour.  He consults with homeowners about ADUs on their property and teaches ADU classes for homeowners and for real estate agents in Oregon, Washington, and California. He also co-runs ADU Academy and the ADU Specialist designation for professionals with Earth Advantage. He edits and manages AccessoryDwellings.org and BuildinganADU.com.
Kol developed and lived in a detached new construction ADU in 2011 and developed a basement/garage conversion ADU in 2018. He has a masters degree in environmental planning from Harvard's Graduate School of Design. Prior to his ADU work, Kol worked in the federal government for ten years in Washington, DC, and Portland, Oregon.