Cornerstone Tiny Homes Joins THIA!
To say that Brett and Kim Hiltbrand are experienced builders is a little bit of an understatement! The two of them pour decades of experience into their RVIA-certified tiny home company, Cornerstone Tiny Homes. So believe us when we say that we are proud to announce them as a new THIA commercial member!
"Turning Your Tiny Home Dream into Reality!"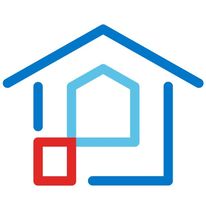 Where did this dynamic duo get their experience? Well, from pretty much everywhere! They have a background in interior design, construction, and engineering that they flex with a touch of old-world craftsmanship for style that won't be forgotten!
Over the years, the two have built everything from Habitat for Humanity homes to 10,000 square foot mansions in the Bahamas. And if you're wondering about the quality, we'll put it this way: three of Brett's houses were still standing after a direct hit from Hurricane Sandy! So, yeah, this team is responsible for some pretty solid builds!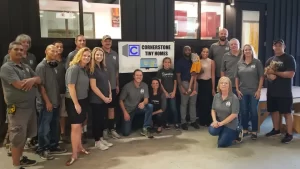 Fortunately for us here in tiny house world, Brett and Kim now focus exclusively on building tiny homes! And if you were thinking of going tiny, you will be in good hands from start to finish. Kim uses a process called programming to make sure all tiny clients get the luxury tiny home of their dreams while staying on budget. So what do you think? Are you ready to say yes to tiny house magic? If so, Cornerstone Tiny Homes is standing by!
 Oh, and if you want to connect virtually, Cornerstone Tiny Homes is available to connect on Facebook, Instagram, and YouTube!