Premier Texas Builder
Written by Janet Thome
Andrew Pleban is the owner and builder of American Tiny House located in Longview, Texas. Andrew is a master craftsman and has had a love of woodworking since he was a child, working beside his father. American Tiny House employs some of the most skilled, dedicated professionals in the industry. American Tiny House offers custom trailers, shells and complete turnkey tiny homes.
Durable And Low Maintenance: RVIA Certified
American Tiny House designs and builds the ultimate tiny home which combines sustainable housing, highest energy efficiency, exceptional durability, low maintenance, extreme comfort as well as a detailed appearance with maintaining a sound ecological footprint.
American Tiny House Receives 2019 Best of Longview Award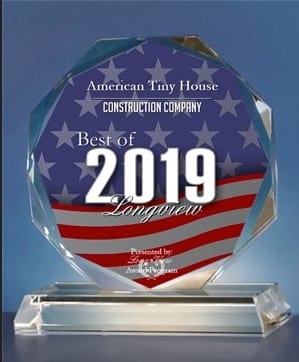 Longview, Texas. On  September 24, 2019 — American Tiny House was  been selected for the 2019 Best of Longview Award in the Construction Company category by the Longview Award Program.
Each year, the Longview Award Program identifies companies that we believe have achieved exceptional marketing success in their local community and business category. These are local companies that enhance the positive image of small business through service to their customers and our community. These exceptional companies help make the Longview area a great place to live, work and play.
Lake Dallas Tiny House Village
[metaslider id=5353]
Andrew recently built two tiny homes for the Lake Dallas Tiny Village-The first of its kind in the US, this development is intended only for tiny homes on wheels – aka THOW's that comply with Tiny House Appendix Q for the International Residential Code. There are two spaces left for lease at this time.

More Details On The Lake Dallas Tiny House Village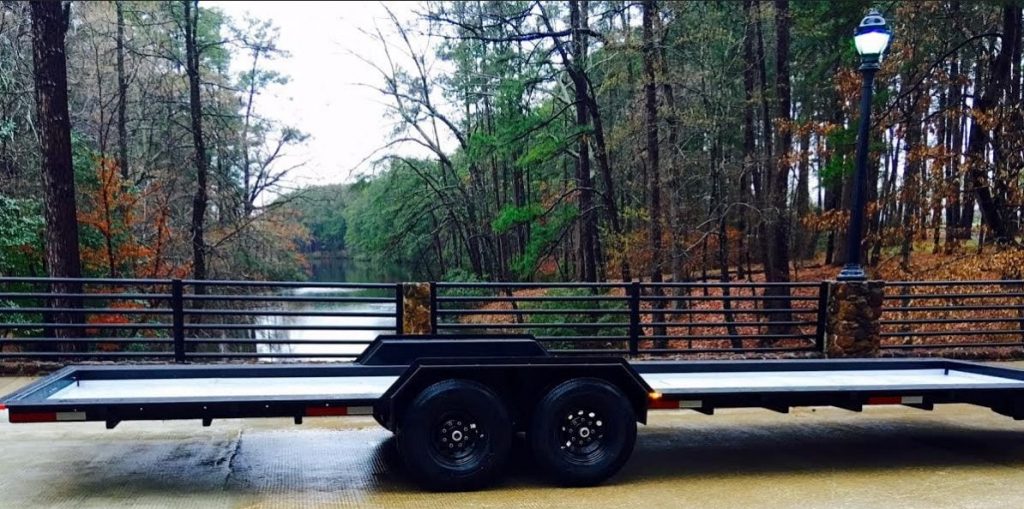 Because Building a Tiny House Starts with a Strong Foundation
ATH designs and builds Tiny House trailers that are lighter weight, stronger, and builder friendly for the do it yourself-er as well as the experienced Tiny House builder.
American

 

Tiny

 

House

 Trailers include:
An aggressive 

Tiny

 

House

 Trailer design that is structurally stronger, while also engineered to provide a way to construct your 

Tiny

 

House

 much easier and faster.
Pre drilled holes,  makes bolting a breeze, when securing your framed walls to the Trailer.
1/4″ Tubular steel construction throughout.
Access for water lines and drains to be installed in the floor cavity and not underneath where they can potentially freeze or be compromised by road debris.
16″, 14 ply tiers.
Galvanized steel flashing installed to undercarriage of Trailer to provide a moisture barrier and rodent guard.
Equipped with leveling jacks to support a level Trailer foundation.
We engineered the location of the axles to insure a proper weight distribution in order to provide the ultimate in towing stability and smooth ride.
 Free build consultation with every trailer purchase. We would be excited to answer any questions or concerns that you may have pertaining to Tiny House Trailers, design and your future Tiny House Build.
Tiny House Shells
Standard Shell Packages includes Custom designed and built a Tiny House trailer, framing of exterior walls and roof, interior wall and loft framing, exterior sheathing, insulation in floor, double pane vinyl windows, standing seam metal roof, exterior siding, exterior door and delivery to your home site.
Andrew Pleban is a board member of THIA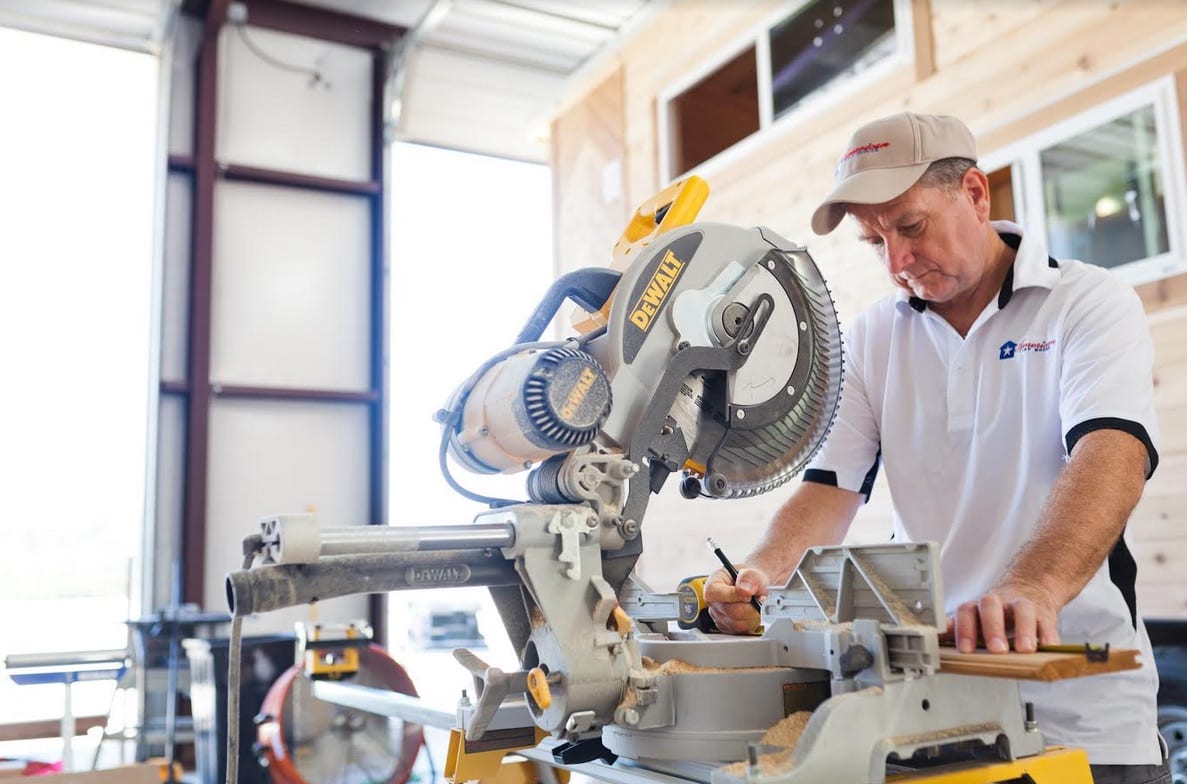 THIA Tiny Home Member Builders