THIA Welcomes Wishbone Tiny Homes!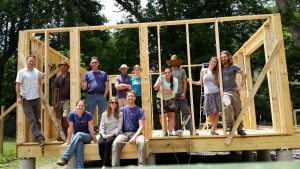 Wishbone Tiny Homes is a company that does not mess around.
Want to hear just a few of the phrases listed on their website? 
Radically inclusive real estate, accessible homeownership, and femme-powered construction. 
So, yeah, we're pretty psyched to welcome them as a THIA commercial member! 
Wishbone Tiny Homes is a second-generation, family-owned company that operates out of Asheville, North Carolina. 
Elegant & Sustainable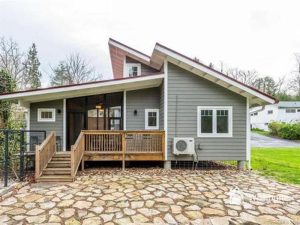 They are known for their stunning and efficient homes (typically built on foundations) that meet North Carolina's Residential Building Code. Their houses range in size from 200 to 1100 square feet and can be used as primary or accessory dwelling units (ADUs).
When they're not building 'green' houses, Wishbone Tiny Homes is honoring their commitment to partner with individuals, investors, and municipalities to find solutions that prevent forced migration.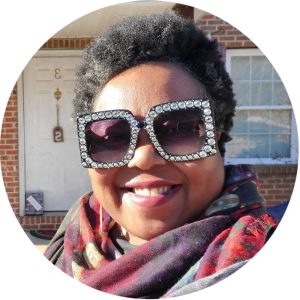 If you were looking for a builder with a stunning design aesthetic and deep roots of integrity, you've found them.
Want to learn more about Wishbone Tiny Homes? They are available to connect on Facebook and Instagram!