Make Your Dreams a Reality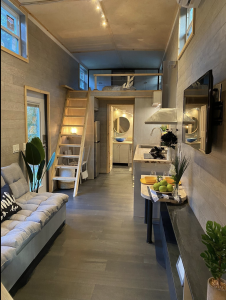 Hold the phone- TinyFL.com just joined us as a THIA commercial member! And we could not be prouder to welcome them to the team! 
Here at THIA, we love builders who truly walk the walk, and the team behind TinyFL.com does just that! In fact, they live in the first tiny house they ever built. How cool is that?!
Fortunately, they decided to create a tiny house building company to share the fun with the rest of us! So these days, the TinyFL.com team combines their knowledge of construction and design with their small-space living experience to bring you the tiny house of your dreams!
"Built for Freedom"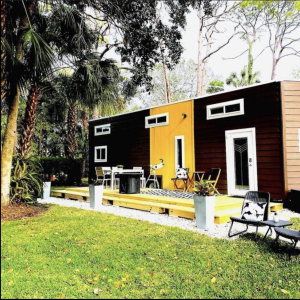 Want to know their motto? Helping customers realize unforeseen efficiencies. As experienced tiny housers ourselves, we know how important efficiency is. So, if you were looking for a builder that makes use of every square inch and helps you live tiny comfortably, look no further! TinyFL.com has you covered!
Do you want to learn more about TinyFL.com? They are available to connect on Facebook and Instagram!