Tennessee-Based Tiny House Builder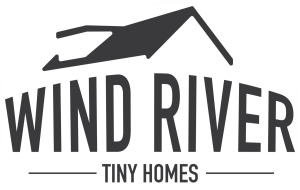 We want to thank and welcome the new THIA Commercial Member, Wind River Tiny Homes. They bring together design, engineering, and craftsmanship to build tiny houses with the quality, comfort, and beauty that make them homes. If you're looking for the freedom of less house, more home, look no further. Every model is beautifully designed and handcrafted, tailoring your home to your life (rather than the other way around).
Wind River's Latest Models
They have a collaborative design process that allows each customer to partner with the design team to come up with a look and feel that's unique for each home. Whether you like modern, rustic, traditional, eclectic, or anywhere in between, they will work with you to make your tiny home vision a reality.
Wind River Tiny Homes was born in 2014 when founder Travis Pyke built and moved into a tiny home with his family. Since then, the company has built over 50 tiny homes and expanded into their 9,000 square foot facility in Chattanooga, TN with plans to continue growing.
At Wind River, they're building a simpler, freer way of life. One that removes the clutter to make room for the things that really matter. Their mission is to create an attainable housing alternative of the highest quality design and craftsmanship, with a spirit of integrity, innovation, and stewardship. To view current offerings, visit windrivertinyhomes.com/models.
Follow Wind River Tiny Homes!
facebook.com/windrivertinyhomes
instagram.com/windrivertinyhomes