United tiny homes joins thia!
What's that? You need a tiny home, like, rightnow? Excellent. In that case, let us introduce you to our newest commercial, United Tiny Homes! We are honored to welcome them to the THIA family.

United Tiny Homes is based out of Arizona, and the team has over twenty years of experience! So many things set this company apart, but since we heard you were in a hurry, you should know that their turnaround time is unmatched. In fact, 91% of their homes are delivered within ninety days!
"go tiny, live large!"
If you think this speed might indicate a rush job, you can put those fears to bed. United Tiny Homes is a company that prides itself on quality of construction!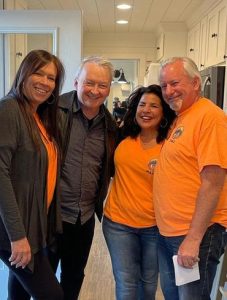 And are you ready for this news to get even better? They have low-interest financing available, with up to thirty-year terms! 
Basically, they will build you a great house in a short amount of time and figure out how to help you pay for it.
You're calling them now, right?
Do you want to learn more about United Tiny Homes? The team would love to connect! You can find them on Facebook, Instagram, Pinterest, and Twitter!