Off Grid Solutions
Written by Janet Thome
We want to thank and welcome Lisa Derby and Marc Stevens,  the founders of Tiny Home Power as new commercial members of THIA. They are a way stop shop for all your DIY off the grid solutions.
Services
Need help with your system design?

​Overall system design
Load calculations
Battery storage questions
Product selection
About Marc And Lisa
We're Marc and Lisa. The past twenty years we've been interested in living smaller, growing our own food, creating our own electricity and basically being as sustainable as we can in this changing world. We live off-grid. We use and have a lot of fun testing all the gear we recommend to folks.
We trained in the renewable energy field (and continue to do so) for Wind/Solar installation through Solar Energy International and Midwest Renewable Energy Association.
A small family business, WindFarmer Power and Light, was born in 2007 and we began installing 60 – 80 meter meteorological towers (MET) which gathered wind speed and other pertinent information for potential wind farms. Along with MET towers, we installed small wind turbines (1kW- 20kW) across the Midwest for both on and off-grid farms and ranches, as well as a 100 kW turbine for the Pine Ridge Job Corps.
We added solar as an option for customers, as the need for hybrid (wind + solar) systems grew. We also saw solar as a technology that was more economically feasible for many people.
In 2014, Marc began going on missions for Doctors Without Borders. He implemented hands on solar training classes in Sudan, developed a small deploy-able system that could be used in the field for vaccination refrigeration or much needed lighting. He also installed an off-grid solar system for a coordination building in Haiti. In his experiences abroad he found the need for smaller emergency and mobile systems.
We began doing business as Off-Grid Solutions in 2015 after working with Doctors Without Borders, concentrating on off-grid and emergency back up/mobile systems and as of 2019 a focus on the Tiny Home
Power Generation after identifying a need for safe and easily installed systems for the Tiny Home community,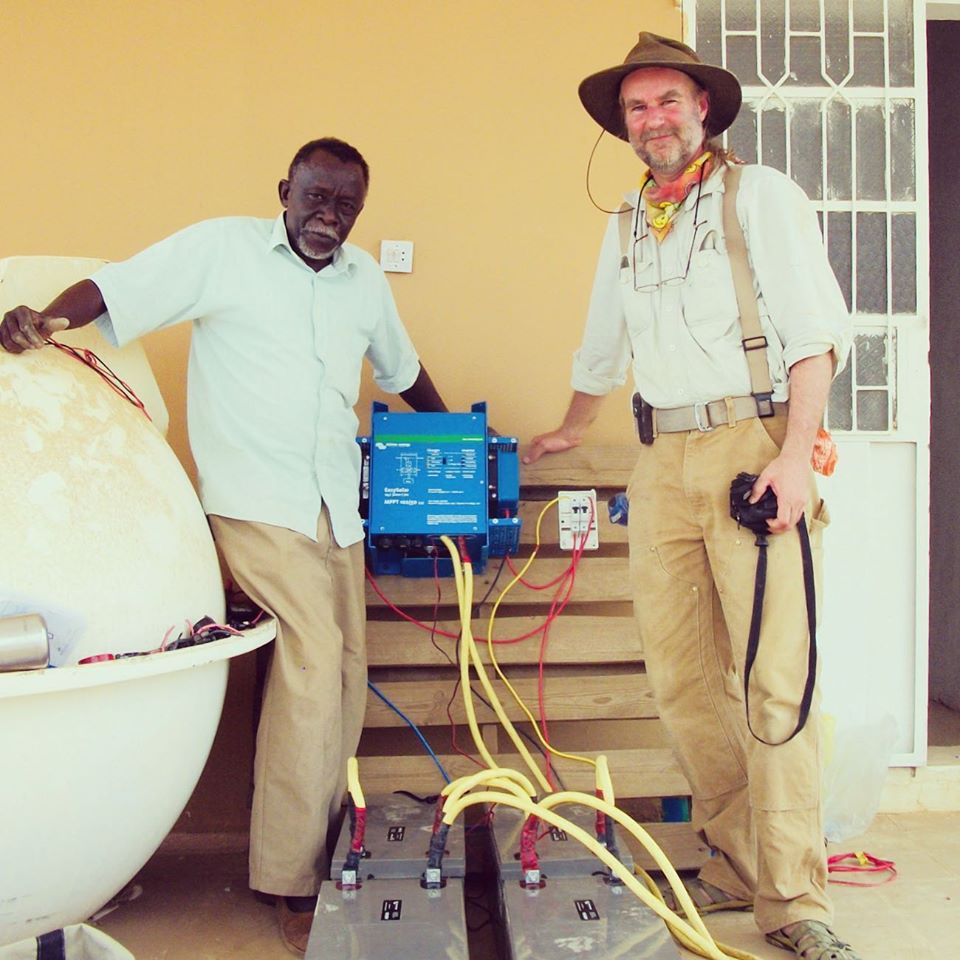 Five years ago Marc decided to change things up a bit and work with Doctors Without Borders/Medecins Sans Frontieres (MSF) as a Solar Logistician (Log). This is where he was first exposed to Victron Energy gear. Needless to say he was impressed. As a result of the installation of the Victron equipment in a remote hospital in North Sudan, it gave MSF the ability to run vaccine refrigerators/lab equipment and also provide lights for 3 different wards. This equipment has had a profound, positive effect on people's lives!
Photo  shows Marc with Robi, an MSF staff member in North Sudan with the Victron EasySolar to be installed at the remote hospital near the Ethiopian border.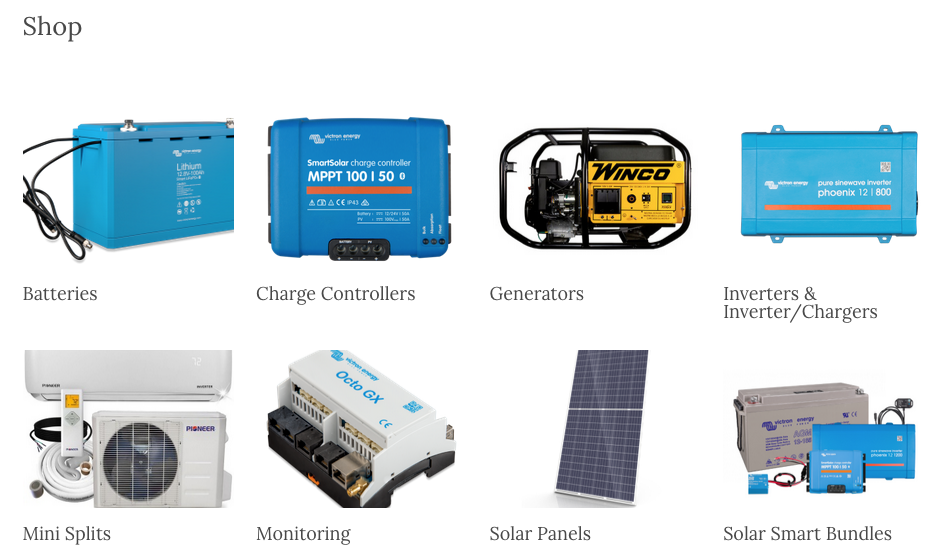 Tiny Home Power
info@tinyhomepower.com
308-430-0227