Welcome To THIA
Written by Janet Thome
We want to give a warm welcome to Jeff and Missy Miller, owners of Skoolie Homes as a new commercial member to the Tiny Home Industry Association. They are based in Kingsport, Tennessee.the leader in bus conversion services!
Jeff and Missy Miller began their Skoolie journey to fulfill a necessity for their family to travel on a budget. Many miles later, their love for the Skoolie lifestyle blossomed into becoming an industry leader in RV bus conversion. The Millers don't just convert and sell buses. They have lived the Skoolie life and love sharing this lifestyle of freedom with each Skoolie client.
Services Include:

Skoolie Conversion Service
Skoolie Homes offers RV-bus conversions and services at every level.  Whether you're an enthusiastic DIY builder or looking for something ready to hit the road we have the options you need. We've been building Skoolies a long time, lived the Skoolie Life (so we know each unique challenge), and can help you every step of the way no matter how much involvement in the process you prefer. Once you have purchased your bus, you are ready to talk to our sales team to see which Skoolie Homes options are best for you.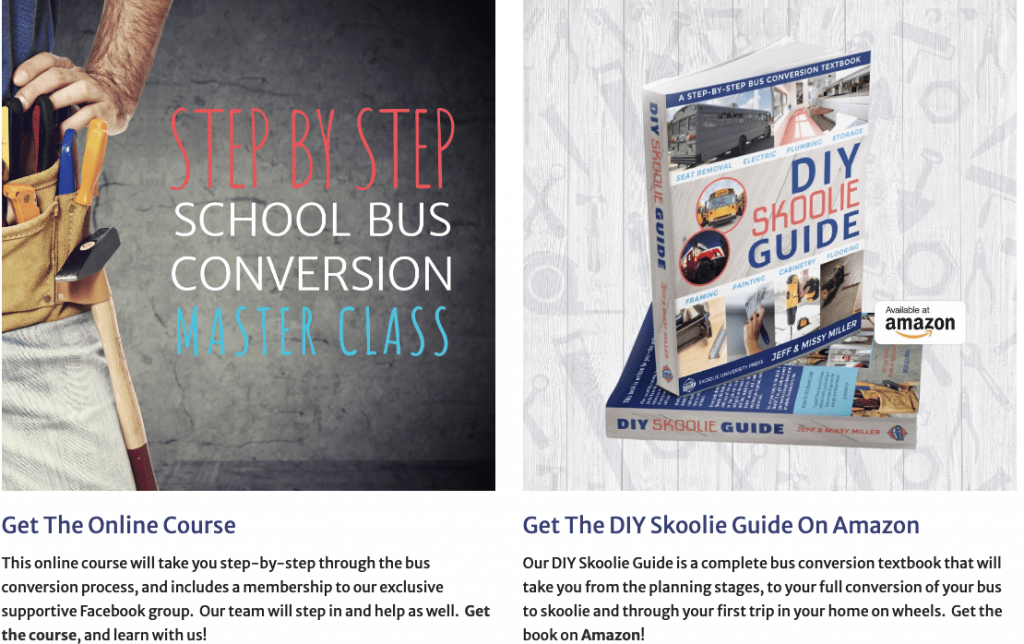 DIY Services
Ready to get started on your Skoolie journey but not sure where to begin? We offer a library of DIY resources for the more hands-on Skoolie adventurer. From helpful lists and budget planning to a complete step-by-step conversion course, Skoolie Homes has consolidated our 10+ years of bus living experience into these DIY resources.
Are you ready to roll?
Skoolie Homes
info@skoolie-homes.com
3379 East Stone Drive
Kingsport, TN 37660