THIA Welcomes PrecisionTemp!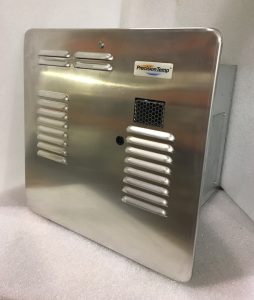 You don't want to cut corners when it comes to tiny home utilities! PrecisionTemp knows this, so they have made it a point to become a gold standard in the tiny home industry! 
You've probably heard of their water heaters, but have you heard the latest? PrecisionTemp is now a THIA commercial member! Yup! We couldn't be more proud to welcome them to the team!
Tiny home living can be enough of an adjustment, so you'll want to make sure your utilities are solid. Trust us; nothing sends a tiny into chaos faster than a lack of hot water!
Going Tankless
PrecisionTemp units are great because they are high-efficiency AND compact. They can also be used with natural gas or propane, so whatever your setup, they've got you covered. Best of all, PrecisionTemp specializes in tankless water heaters, so this means your hot water is endless. We could go on, but we're going to use our own PrecisionTemp unit to go take a shower.

Want to learn more about PrecisionTemp? They are available to connect on Instagram!