Welcome To THIA
Written by Janet Thome
We want to thank and welcome and thank Jason and Shelly  Lundmark, a husband, wife team with Hawks Tiny Homes as a new commercial member of THIA. Jason is a licensed, general contractor. Hawks Tiny Homes are certified by Pacific West Associates.
A Message From Jason And Shelly  Lundmark
Welcome to Hawk Tiny hames Inc. Located in Central Illinois offering first-class build services and nationwide delivery options are available. We specialize in the opportunity to work with each customer during the contract and keep you informed during the design and build phase. The builders are a husband-wife build team Jason and Cheli Lundmark of Illinois. Jason and Shelly have over 20 years of residential construction background experience and his wife was a New York state building inspector & consultant.
Prices Start At $49,000 Without Compromising Quality
Hawk Tiny Homes specialize in what they consider middle of the road. Without compromise on quality builds ranging from 20 feet up to 32 feet, a minimum of R15 insulation and higher options of being off-grid, or fully connected and the opportunity to customize during your build process.  Typical build times can be as little as four months. Contractual opportunities are available, please reach out to learn more about our company Hawktinyhames@ gmail.com
Transport For $3.00 A Mile
Hawks Tiny Homes will transport to any part of the country for $3.00 a mile. Prices subject to change.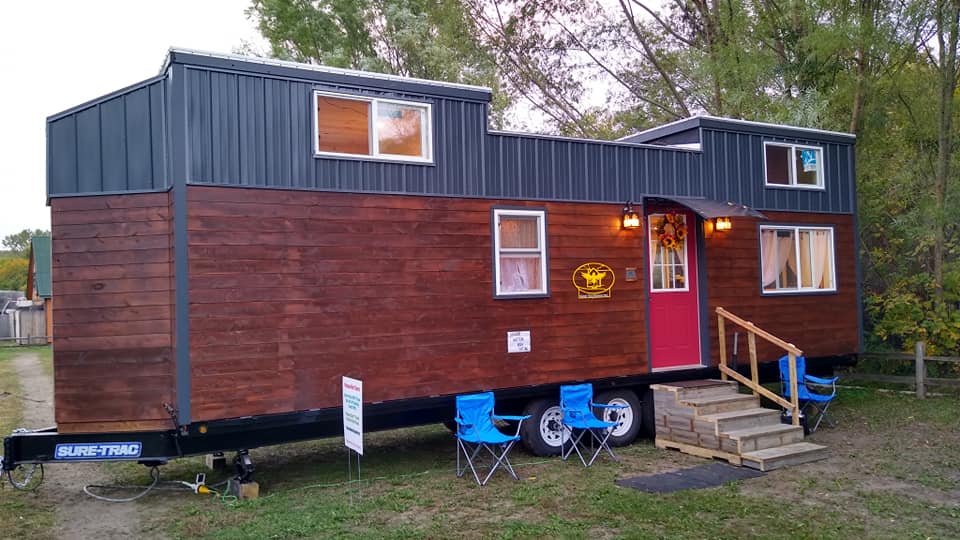 Hawks Tiny Homes
Call (815) 216-7238
hawktinyhomes@gmail.com