Building Tiny Home Dreams In Parker, Colorado
Written by Janet Thome
We want to welcome and thank Kurt Kissman for becoming a commercial member of THIA. Kurt is the founder of Compact Home Manufacturing in Parker, Colorado. Kurt focuses mainly on park model homes.
About Kurt And Compact Home Manufacturing
There was once a time, not too many decades ago when the word "Quality" meant precision, durability, and pride.
Quality was a distinctive attribute for a standard of measure when comparing the degree of excellence and value for goods and services.
Sadly, for the last 30 years, the word has been bantered about with such abandon as to become diluted insignificance, barely recognizable as now a shadow of its former meaning.
However, there are still cultures, places, and people for whom Quality remains worthy of aspiration.  They don't just wake up each day with pride and commitment to perform their best… it is baked into the very DNA of the people who brought us Mercedes, Henckel, and even Hugo Boss.
As consumers, despite our skepticism of products claiming Quality, we instinctively know the label, "Made in Germany", still means Value, inspiring confidence in German imports.
Compact Home Manufacturing relishes the heritage our own "German import"; one of our principles and founders, Kurt Kissmann, who still believes Quality is more than just a word… it's a Statement.
A Statement of Pride.
A Statement of Heritage.
It's a Statement of Legacy.
Immigrating to the U.S. as a child, Kurt began his building career in California once he was big enough to swing a hammer.  After many years developing his skills in the trades — honing the innate disciplines of his heritage — Kurt began running his own crews and gaining a reputation for dependability, accountability, and leadership.
By the time he was 21, Kurt qualified for a coveted Contractor's License, becoming the youngest person in California history to do so.  From there, he began an illustrious career building custom homes and earning a reputation for excellence, resulting in many iconic structures adorning the landscape, and even the cover of Professional Builder magazine.
Kurt's countrymen would be proud.
Always scanning the horizon for trends in need, Kurt has brought his special brand of commitment for excellence to the compact home market.  He recognized a desperate need for old-fashioned Quality to help quench a thirst for simplicity, predictability, and value in our living spaces and lifestyles.
At Compact Home Mfg, we don't just build compact homes…We Build Your Dream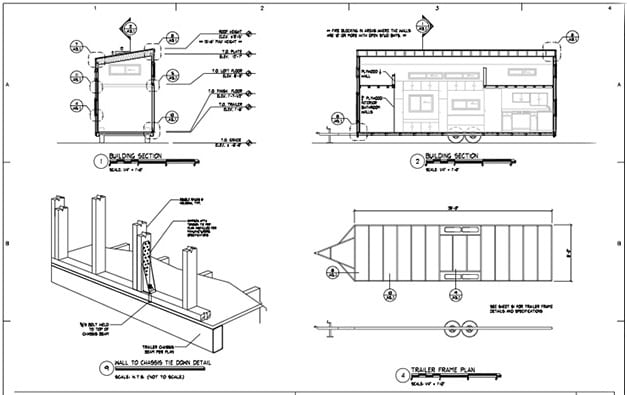 What Goes Into Making Your Compact Home?
Compact Home Manufacturing knows Quality is more than skin deep, and we are happy to prove it.
What better way to prove we "walk the talk" than to show you the Care and Craftsmanship that goes into every Compact Home… including yours.
Compact Home Manufacturing
7292 Glen Circle
Parker, CO 80134
720-845-5060
info@compacthomemfg.com