If you love a good tiny house festival, you have to know about the Great Amer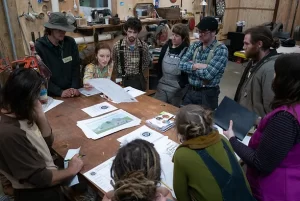 ican Tiny House Show! Great American Tiny House Shows take place all across the country, all throughout the year. And they just became our latest THIA commercial member! Please join us in welcoming them to the team.
If you want to buy a tiny house, chances are, you'll want to tour a few first to make sure the tiny house lifestyle is for you. And the Great American Tiny House Show is the perfect place to meet tiny home builders, go on tiny house tours, and explore all the tiny house lifestyle has to offer.
The Great American Tiny House show also features speakers and tiny home experts who can give you the information you need to pursue a tiny home journey. 
Now, you can stop worrying about where you're going to find the perfect tiny home builder or tiny house transportation company. Just get your tickets to the next Great American Tiny House Show, and you'll be living tiny before you know it!
Do you want to learn more about the Great American Tiny House Show? You can connect on Facebook, Instagram, YouTube, and LinkedIn!