Featured Sponsor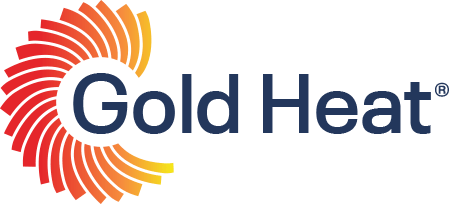 Recent News
Follow us on Facebook
THIA Vice President Zack Giffin shares his perspective on the recent huge news in the tiny house world! "Recently the ICC (international code council) made an announcement that they will be producing a series of document that will be called International Tiny House Provisions (ITHP). These documents will consolidate the building codes that pertain to tiny homes (and tiny homes on wheels) in one place and are designed to give local and state building officials a clear understanding of how to inspect and certify them for full time occupancy. This is a huge development because up to this point tiny homes on wheels have been treated as RV's and in most places that means they are only allowed for seasonal occupancy."
—> read more of his thoughts below & here's more about the ITHP here: tinyhomeindustryassociation.org/icc-announces-international-tiny-house-provisions/Tiny Homes on wheels are about to be legal nearly everywhere in the United States!!! Recently the ICC (international code council) made an announcement that they will be producing a series of document that will be called International Tiny House Provisions (ITHP). These documents will consolidate the building codes that pertain to tiny homes (and tiny homes on wheels) in one place and are designed to give local and state building officials a clear understanding of how to inspect and certify them for full time occupancy. This is a huge development because up to this point tiny homes on wheels have been treated as RV's and in most places that means they are only allowed for seasonal occupancy.
What does this mean for individuals? It means that older homeowners can downsize to a tiny home in their backyard. It means younger people can move out of their parents basements. It means people can use a tiny homes on wheels to assist friends or family members that have fallen on hard times and it means anyplace that is already zoned for ADU's or (or cluster communities) can utilize tiny homes on wheels instantly. Plus, having IRC certification opens the door for financing and insurance policies that will make tiny homes far more affordable.
Of course these Tiny homes will need to be built to IRC codes and that will require some changes to the way tiny homes are typically constructed. Yet for all intensive purposes Tiny Homes on wheels will be legal! The new job for advocate will be to challenge elements of the IRC code that unnecessarily balloon the cost of construction (like the energy codes that do not account for the efficiency of small spaces).
These documents simply explain how the codes are to be interpreted and that means there is less opportunity for NIMBY minded council members to refuse them. However, I'm personally going to postpone celebrations until I see the details of the provisions because there are still some unanswered questions regarding what constitutes a "foundation". But if you want to pop a bottle go for it, because once these details are clarified there will be nothing stopping people from enjoying the considerable logistical advantages provided by tiny homes!!!
...

See More

See Less
THIA Member The MicroLife Institute is holding their annual Innovative Housing Showcase tomorrow in GA! You can attend virtually! 🎟️ Virtual tickets only $25:
www.eventbrite.com/e/350705819547
Check out the speaker lineup for the upcoming Innovative Housing Summit!
Tomorrow I'm very excited to be joining an incredible group of policymakers and subject-matter experts to talk about innovative housing trends and solutions that respond directly to the growing demand for more environmentally friendly, missing middle housing across the country.
If you are interested in the nuances of housing policy and the innovations that are happening in the housing space, you will love this event!
Hope to see you there! Virtual tickets $25!
www.eventbrite.com/e/350705819547
#IHS2022 #InnovativeHousingSummit #MLI #LessSpaceMoreLife
...

See More

See Less