Featured Sponsor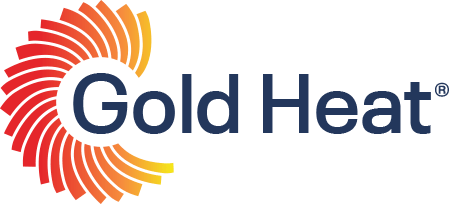 Recent News
Follow us on Facebook
HOMEOWNERS IN SAN DIEGO DID YOU KNOW???
> You can place a Movable Tiny Home In your backyard
> You can turn your backyard into rental income
> You can turn your backyard into a lovely place for family to live > You have options...more than most!!
Join ATHA for a Free online seminar on May 16th at 4:00pm PST to learn how to do this on your property!!
Click link to register
www.thetinyhomelady.com/atha-go-tiny-campaign.html
#tinyhome #tinyhouse
Big thank you to THIA, Rebuilding Green and Tiny Home Central for getting the City of San Diego to pass legislation legalizing Movable Tiny Homes!!
...

See More

See Less
Did you know the City of San Diego passed an ordinance in 2020 that allows homeowners to legally place a Movable Tiny Home in the backyard? In this Free virtual seminar on May 16th, we will cover........
Lindsay Wood, Tiny Home Lady a Commercial member of THIA is hosting the GO TiNY! Pro-Show Wednesday, April 26, 5:00pm with guest speaker and THIA commercial member Christina Wester from Indigo River Tiny Homes
(The GO TiNY! Pro show was formally called THIA Thursday)
If you are part of Lindsay's Tiny Home Fam you just received an email with the Zoom link to join us for the Live Q&A.
Not yet a Tiny Home Fam member? click the link below.
www.thetinyhomelady.com/contact.html
---------
Got Tiny Home Questions?
We've got answers 👉
TheTinyHomeLady dot com
415-378-8398
#gotiny #tinyhome #tinyhouse
...

See More

See Less
🚨 Historic Tiny News Alert from THIA & International Code Council!!! 🚨 A groundbreaking standards development process has been announced to create the ICC/THIA Standard 1215 to cover Tiny Houses for Permanent Occupancy, whether on a foundation or on wheels. 🏡
"This new standard will codify existing requirements for the design, construction, inspection, and certification of tiny houses into a single standard while also helping to address identified gaps in available requirements," said Ryan Colker, ICC VP of Innovation 🏡
This will be developed with the Code Council's ANSI-consensus procedures, requiring essential engagement from all industry stakeholders and allowing for an in-depth examination of technical or emerging issues. 🤝
🎊 "This joint effort with the Code Council will go a long way in helping to clear the confusion within the regulatory and tiny home builder community," said Brad Wiseman, THIA Chair & CEO
More details: www.iccsafe.org/about/periodicals-and-newsroom/international-code-council-and-the-tiny-home-indus...
...

See More

See Less