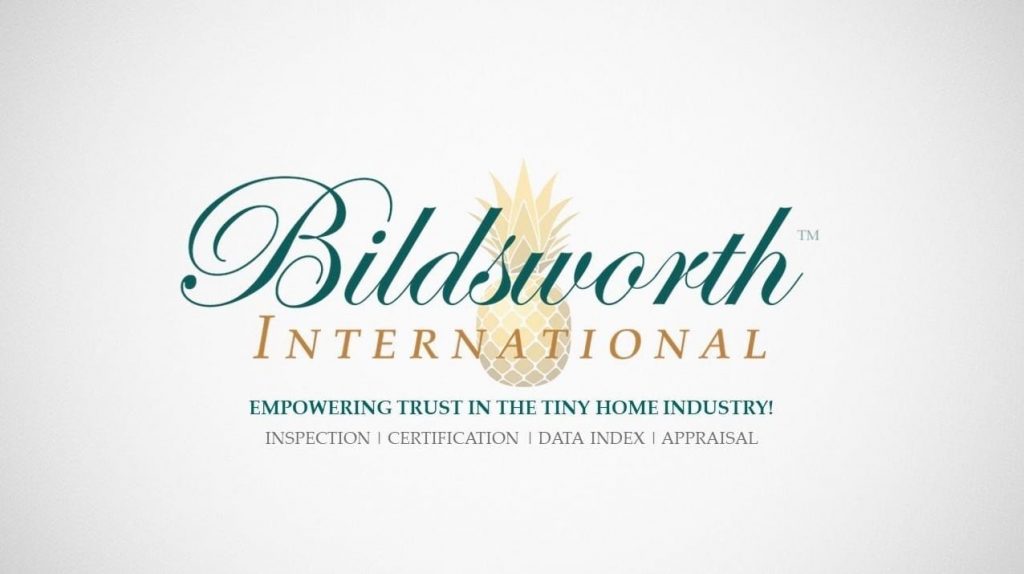 Confirmation of a Tiny House successfully completing a series of compliance inspections throughout construction to nationally recognized industry standards (life, fire safety, energy & construction) regulations, interim protocols & best-practices.
Our 3rd-Party Compliance Inspections, performed by independent Certified Professional Inspectors, are Peer-Reviewed in real-time by independent firms for an additional level of quality assurance.
Who can get Certification?
Each house successfully passing the series of compliance inspections.
Builders voluntarily submit by Declaration to build to the prescribed standards.
Confirmation of meeting those standards is documented on a per inspection & per unit/home basis & archived for future reference.
Each home meeting this criteria receives an uniquely numbered Bildsworth Insignia.
Confidence & peace of mind
Acceptance with

Lenders
Insurers
Municipalities
Re-sale valuation

Future Proof with archived evidence of compliance to recognized core standards for residential dwelling
Credibility: 3rd-Party Inspections & Peer Reviewed by independent firms
Professional Integrity & Respect of industry peers
Who recognizes Certification?
Builders
Consumers
Insurers
Lenders
Municipalities
Builders committed to providing the best possible products for consumers, choose the transparency & credibility of 3rd-party compliance inspection & certification.
How do I get Certification?
First, determine your builder classification:
Next, follow the simple steps to on-boarding.  We'll have you up & running in under an hour
If your home was built before 2018, we offer a post-construction inspection & survey, available for qualifying homes – it's called Registration.
Bildsworth Acceptance Path To Acceptance 
Bildsworth Path To Success
Ready to find out more? Take the next step now!